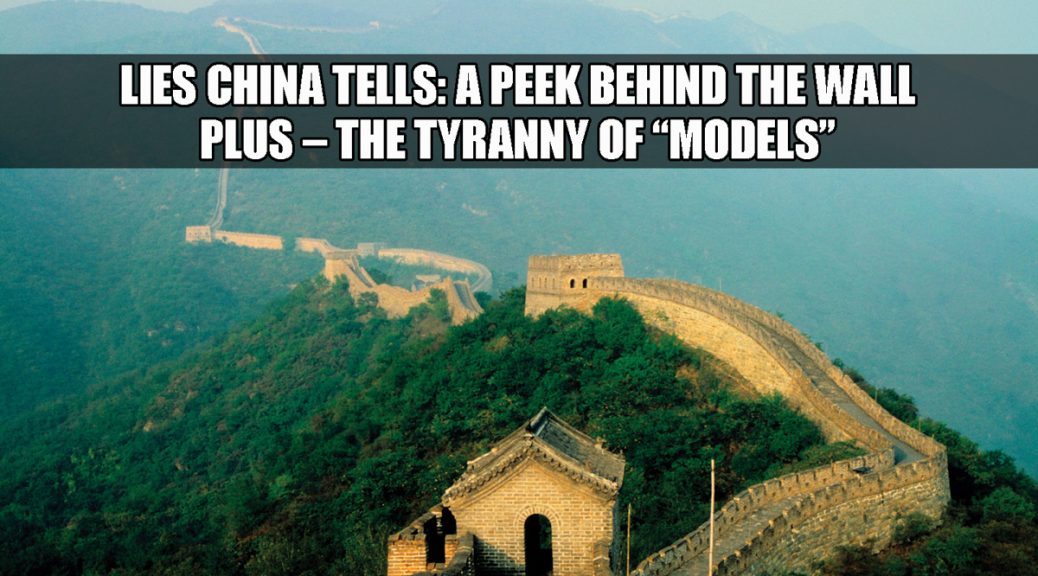 Going Over the Wall: What China Knew and What We Didn't
Podcast: Play in new window | Download
Subscribe: Apple Podcasts | Spotify | Stitcher | TuneIn | RSS | More
Show Summary: China lied is in the news. Did they? We talk with geopolitical expert Dr. Tim Ball to help us peer over the wall. Plus, what next in the rule by models era?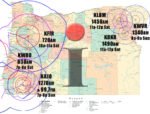 Five Different Times, on Seven Different Stations. Listen anywhere! All stations stream live!
Saturdays
10a – 11a: KFIR 720AM (entire Willamette Valley) | Direct Link to KFIR Live Stream
11a – noon: KLBM 1450AM (Union County) | Direct Link to KLBM Live Stream
11a – noon: KBKR 1490AM (Baker County) | Direct Link to SuperTalk Live Stream
7p – 8p: KWRO 630AM (Oregon Coast & Southeastern Oregon) | Direct Link to KWRO Live Stream
Sundays
8a – 9a: KWVR 1340AM (Wallowa County) | Direct Link: KWVR Live Stream
7p – 8p: KAJO 1270AM or 99.7FM (Grants Pass/Medford) | Direct Link: KAJO Live Stream
Air Dates: April 25 & 26, 2020 | Dr. Tim Ball
This Week: On last week's "best of" show with Scott McEwen, we discussed whether the corona virus was one of, if not the biggest, intelligence failures of all times. How did our intel community so badly missed what was happening in China? And even the mainstream media is waking up to the question, "Did China lie about what was happening?" And the questions about China are only just beginning.
So this week we are taking a deeper look at China as well as the U.S. and the world's response to the "tyranny of experts."
China Lied? Or something Else?
You have to wonder how the virus broke out of China and was spread worldwide when so many countries watch for those types of viral, biomedical attacks. Was it by accident? Or was there something much more nefarious?
If you remember when Trump first took office in 2016, even some senators were actually telling the intelligence community, "Don't give Trump the full intelligence reports." Given that, is it possible in 2020 some inside the intelligence community weren't forthcoming about what was really happening inside China? Were there still deep state operatives who kept the truth from Trump on the corona virus as a set up to make him look bad? Even shutting down one of the most successful economies of all time?
But putting aside the maybe-they-did-maybe-they-didn't, how is that one computer model, loaded with only guesswork from an rather small university in London manage to shut down the world so fast? Global warming enthusiast and supporters are most likely licking their lips as they see their dream come true—rule by mathematical modelling. But what does it prove? That if outcomes are scary enough people will adhere?
A Peek Over The Wall: China's Perceptions of Itself and the West
We explore all those questions this week with geopolitical expert, Dr. Tim Ball. We usually have him on to talk Global Warming but this week, we tap into another of his areas of expertise. (Did you know Dr. Ball served in the military and had a top-secret security clearance?) We look at what the communist regime, their strategy, and the Chinese culture and history reveal about their truthfulness.
How China truly looks at the west, combined with how the West looks at China, makes for dynamic ripe for exploitation. We take a good, long look at China and examine how it's unique geography and communist rule creates the perfect storm for a worldwide problem.
And we haven't heard the end of "China lied." Not by a long shot. Instead, things are only going to heat up. On Thursday, news began to break about federal investigators looking into some odd travel patterns by Chinese nationals in the early days of the Wuhan virus. Stay tuned for more on that in the coming weeks.
The Tyranny of Experts
Fauci is a quintessential scientist, invaluable for his expertise in one area, but a constitutional dunce, a political dunce, an economic dunce. We should no more take his counsel on those matters than we should ask a top-flight lawyer or economist to develop a vaccine

— Dinesh D'Souza (@DineshDSouza) April 23, 2020
The Other Side of the Virus Scare
Also, we look at how we're now in an era of governing by computer models that can "prove" anything they want. And enslave societies to whatever the latest "scientific model" puts out. Did we miss the part where we entered The Matrix…?
And when it comes closer to home, not to mention our future, what will things look like on the other side of the virus scare? Clearly, going forward, we need more opinions and data than from just one source. But how do you fight the argument, "If we hadn't done ______"? We talk with Dr. Ball to look at the impact of the few examples of "What might have happened" and how we can apply those to the U.S. and right here in Oregon.
Especially for next time. Because this new situation has many unintended consequences. And we need to think it through, thoroughly, so that we can be prepared for the next time a pandemic occurs.
Podcast Version
Trapped under a heavy object? Missed the show? Don't worry—the podcast version will be right here after the show airs.
Links Mentioned & Related Info
The Tyranny of (Alleged) Experts (American Institute for Economic Research, Apr 16, 2020)

Why is Sweden still faring BETTER in coronavirus crisis than Britain – despite having NO lockdown? Case backs claim social distancing and hand-washing was enough to flatten curve (

UK Daily Mail, Apr 23, 2020

)

Sweden 53 deaths per million –  same last 3 days –  Britain 66 deaths per million.

They're saying washing hands and social distancing would have been enough.

Sweden's economy is intact.

South Dakota governor criticises Americans for giving up liberties for 'a little bit of security' while avoiding a state stay-at-home order (

UK Independent, April 17, 2020

)

Mike Pompeo demands truth from Beijing as US investigates if COVID-19 escaped from Wuhan lab during experiments and China covered it up by blaming 'wet' food markets (

Apr 16. 2020, UK Daily Mail

) 

Sources believe coronavirus outbreak originated in Wuhan lab as part of China's efforts to compete with US (

Fox News, Apr 15, 2020

)

China held off warning (

AP, Apr 15, 2020

)

With China's economy on life support, it's time to turn off the ventilator (

NY Post, Apr 18, 2020

)

Illinois Dem governor and China in secret talks for PPE's (

Fox News, Apr 14, 2020

)

Israeli Professor Shows Virus Follows Fixed Pattern (

Townhall.com, April 15, 2020

)

Top Israeli prof claims simple stats show virus plays itself out after 70 days (

Times of Israel, Apr 19, 2020

)

Antibody study suggests coronavirus may be far more widespread than previously thought (

The Guardian, Apr 17, 2020

)

Antibody study suggests Covid-19 could be far more prevalent in the Bay Area than official numbers suggest (

CNBC, Apr 17, 2020

)

Did the Democrats 'collude' with China to hurt Trump? (

WND, Mar 20, 2020

)

How Coronavirus Is Eroding Privacy (

Apr 15, 2020, Wall Street Journal

)

Trump right to stop funding World Health Organization (

Fox News, Apr 15, 2020

)

Most Democrats support World Health Organization on coronavirus, most Republicans don't (

Just the News, Apr 14, 2020

)