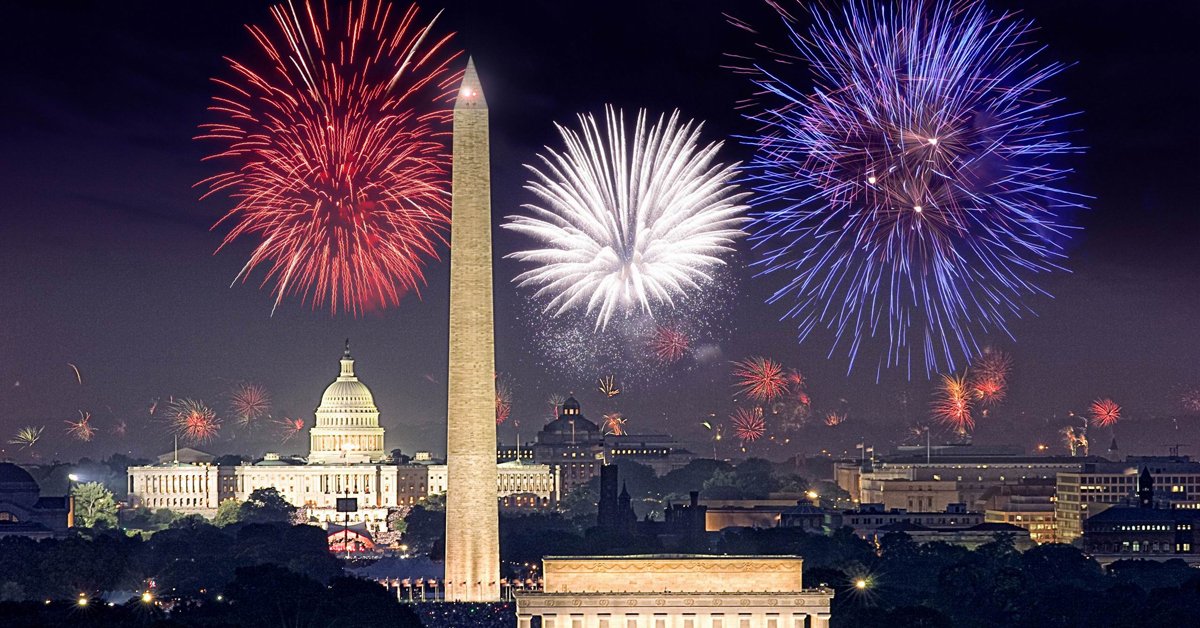 8th Annual Fourth of July Show! | How America Survived Divisiveness
Podcast: Play in new window | Download
Subscribe: Apple Podcasts | Spotify | Stitcher | TuneIn | RSS | More
Show Summary: This year's annual Fourth of July Show is a look back at times when America was even more divided than it is now. And how we healed and came together. With ace historian, Greg Leo.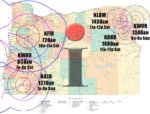 Listen anywhere! All stations stream live!
Saturdays
10a – 11a: KFIR 720AM (entire Willamette Valley) | Direct Link to KFIR Live Stream
11a – noon: KLBM 1450AM (Union County) | Direct Link to KLBM Live Stream
11a – noon: KBKR 1490AM (Baker County) | Direct Link to SuperTalk Live Stream
7p – 8p: KWRO 630AM (Oregon Coast & Southeastern Oregon) | Direct Link to KWRO Live Stream
Sundays
8a – 9a: KWVR 1340AM (Wallowa County) | Direct Link: KWVR Live Stream
7p – 8p: KAJO 1270AM (Grants Pass/Medford) | Direct Link: KAJO Live Stream
Air Dates: June 30 & July 1, 2018 — Also July 7 and 8, 2018 | Greg Leo

It's our annual Fourth of July show! Our eighth annual Fourth of July show if you can believe it. This year, we welcome back once again, ace amateur historian, Greg Leo. On this week's show, we take today's divided America and look back to compare to other moments in history. When, believe it or not, America was even more divided then than it is today.
[wpedon id="2365″ align="center"]
Our Annual Fourth of July Show
The Fourth of July is, and always has been, a unifying moment on the calendar. In some ways, even more than Christmas, because not everyone is a Christian but we're all Americans.
And every year, we take a look back at periods of American history, to understand what America was going through, how the Fourth was celebrated in times past, and what those times and celebrations can teach us today.
This Year: Our 8th Annual Fourth of July Show
America is pretty divided right now. Half the country hates the current President — just like half hated the previous President. There's the Russian investigation that, depending on which side of the political aisle you're on, you either think proves Trump colluded with Russians or is a complete witch hunt. But you've also got Antifa routinely rioting, and Rep. Maxine Waters is openly calling for people to harass members of the administration and even Trump supporters.
Could this be any worse?
Actually, yes.
Fourth of July in 1800
The often overlooked election of 1800 was probably the most contentious time in American politics. And there were some amazing similarities between then and now.
We talk with Greg Leo about how the political war between Adams and Jefferson nearly tore the new country apart. Like today, both sides back then had their own media—the equivalent of Fox News vs. CNN. If you thought Sarah Sanders getting kicked out of a restaurant was something, you'll have to hear what supporters of one side or the other went through.
But even in those dark and uncertain times, America pulled through.
Fourth of July in 1843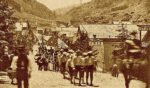 This year also marks the 175th anniversary of the vote in the Oregon frontier to side with America.
In 1843, the settlers began to realize they needed some form of government. Find out what happened to start the movement toward government. Then, as now, civic involvement could be a tricky business. Find out what carrots the leaders used to get the settlers to turnout and vote.
Fourth of July in the Great Depression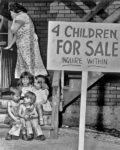 While much of America's history has been filled with the promise of freedom, liberty, and prosperity, the Great Depression from 1929 to World War II was a time of struggle for many Americans.
During the Depression, many parents couldn't afford to keep their own children and were forced to send them to orphanages. Other children took their lives into their own hands and hopped rail cars in search of food and work.
It wasn't just America. The Depression was worldwide and many countries fell into the trap of totalitarian governments, leading to the rise of the Nazis in Germany, fascism in Italy, and the continued advance of socialism and communism in Europe.
But even during these dark times, the promise of Liberty burned bright and the Fourth of July was a beacon of hope to all Americans. And as America became the leader of the Free World, our promise of freedom and liberty was a beacon to the rest of the world too.
Podcast Version
Links Mentioned
Segments 1 & 2: (175th Anniversary of Founders Day)
Segments 3 & 4: Divisive Times (Jefferson & Adams)
Segments 5 & 6: Great Depression