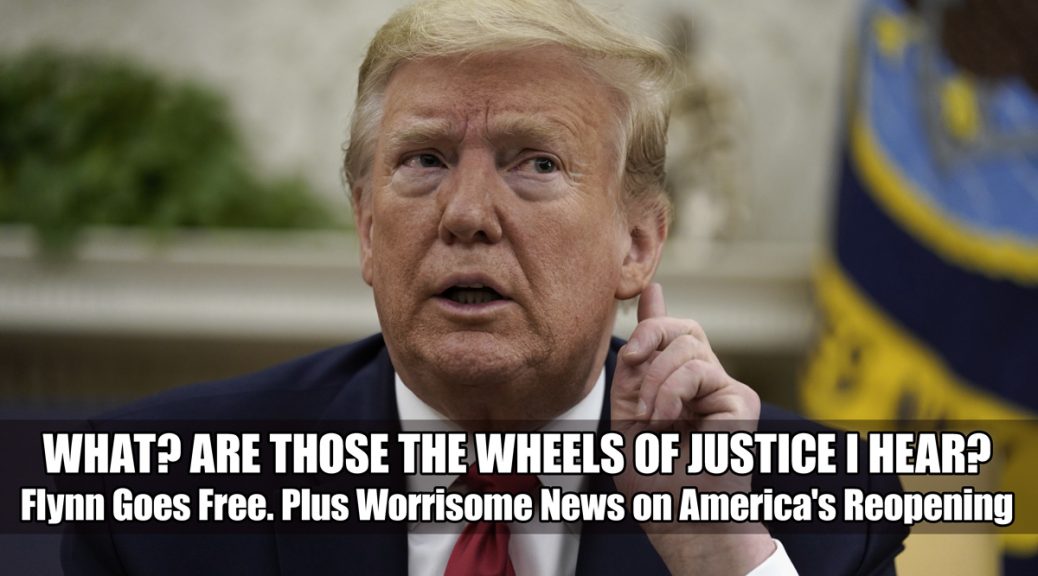 Flynn Goes Free. Plus Worrisome News on America's Reopening
Show Summary: Remember how everyone used to celebrate when an innocent man was freed? So why are the Democrats so upset about Flynn? On today's show, we'll be talking both about the virus, COVID 19, and the other virus—elected Democrats.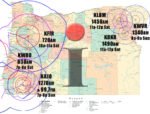 Five Different Times, on Seven Different Stations. Listen anywhere! All stations stream live!
Saturdays
10a – 11a: KFIR 720AM (entire Willamette Valley) | Direct Link to KFIR Live Stream
11a – noon: KLBM 1450AM (Union County) | Direct Link to KLBM Live Stream
11a – noon: KBKR 1490AM (Baker County) | Direct Link to SuperTalk Live Stream
7p – 8p: KWRO 630AM (Oregon Coast & Southeastern Oregon) | Direct Link to KWRO Live Stream
Sundays
8a – 9a: KWVR 1340AM (Wallowa County) | Direct Link: KWVR Live Stream
7p – 8p: KAJO 1270AM or 99.7FM (Grants Pass/Medford) | Direct Link: KAJO Live Stream
Air Dates: May 9 & 10, 2020 | Dr. Cecil Staton & Dr. Jerome Corsi
This Week: It feels like a bit of celebration. Almost a holiday. General Michael Flynn has been exonerated and all of us who KNEW the Left was conspiring have been validated. The new documents have proved this beyond any reasonable doubt. Not to mention the DOJ's own filing, which showed Flynn never should have been investigated in the first place.
Michael Flynn: Free at Last, Free at Last
When Trump entered office, many American citizens were not just walking away from, but running away from President Obama's socialists policy and economy.  We were in a slow, ho-hum world where just getting by was good enough.  GDP sputtered, as Obamacare had brought its own problems to medical systems versus citizens' rights to not be forced to buy something.
But under all of it there was an unknown group of angry, bitter people who thought — like all good socialists think — the "unwashed masses" just couldn't manage their wn lives without them. In power. And boy did their reality balloon pop when Trump got elected to clean out the swamp. But the swamp doubled down and thought nothing of destroying careers, financially bankrupting their enemies, attempting to force them to take plea deals. Papadopoulos, K.T. MacFarlen, General Flynn, and Jerome Corsi were in their sights as they would stop at nothing until Trump was either forced from office. Or so politically damaged, he couldn't get anything done and therefore wouldn't get re-elected.
With the news of the DOJ tossing Flynn's case, a lot of things have suddenly changed.  In one part celebratory, one part reflective, and another part analytical interview, Dr. Corsi takes us through the experience of being targeted and what he thinks will happen next. And the vindication this brings to him and the other men and women who been facing the proverbial firing squad, as Trump continues to fight to clean out the swamp. Because as new documents are released, with more on the way, the answer of who was in on the cabal is coming to light.
Slowly, Trump is exposing the Left for who they are: power-hungry and vicious, who will lie as easily as breathe, and stop at nothing to destroy anyone who gets in their way.
Warning: Reopening America won't Happen without the Lodging Industry
To start our show we begin with Dr. Cecil Staton, President & CEO of Asian-American Hotel Owners Association, the world's largest hotel owners association. AAHOA members own about one in two hotels in the United States.  When it comes to the effect of COVID19, perhaps no industry has felt the pain more than the hotel industry. Going from an 80% average occupancy rate during the economic boom (was that really only 3 months ago?)  and now occupancy rates average in the single digits.
We talk with Dr. Staton about the damage to our hotel industry and how it points to economic indicator of how well an economy is prospering.  Dr. Staton gives us the inside look at what's happening, why government solutions aren't helping, and what hotel owners are facing past the shut down.
Jerome Corsi
General Michael Flynn is exonerated. The FBI had been withholding evidence that proved Flynn was innocent for more than 3 years. Finally, AG Barr stepped in and made FBI Director Wray and the dirty prosecutor hand over the evidence. When they did, the case fell apart. That dirty prosecutor was not only removed from the Flynn case but others as well.
Just think of what's been exposed in the course of a week. They knew there was nothing wrong with Flynn's phone call but wanted to "question him" any way. A complete perjury trap in an attempt to either remove President Trump or damage him so much politically that he would be unable to implement his agenda. Like undo the Obama administration. Or reveal Obama's plots.
Join us as we talk with Jerome Corsi, who, like Flynn, was a target of the FBI's abusive prosecution. Or, as we like to call it, the FBI's "guilt engineering."
His latest book, Coup D'Etat, just released in March 2020, looks very prescient indeed.
Podcast Version
Trapped under a heavy object? Missed the show? Don't worry—the podcast version will be right here after the show airs.
Links & Info
Dr. Cecil Staton's Segments (1–3)
Dr. Jerome Corsi's Segments (4–6)
Related Links