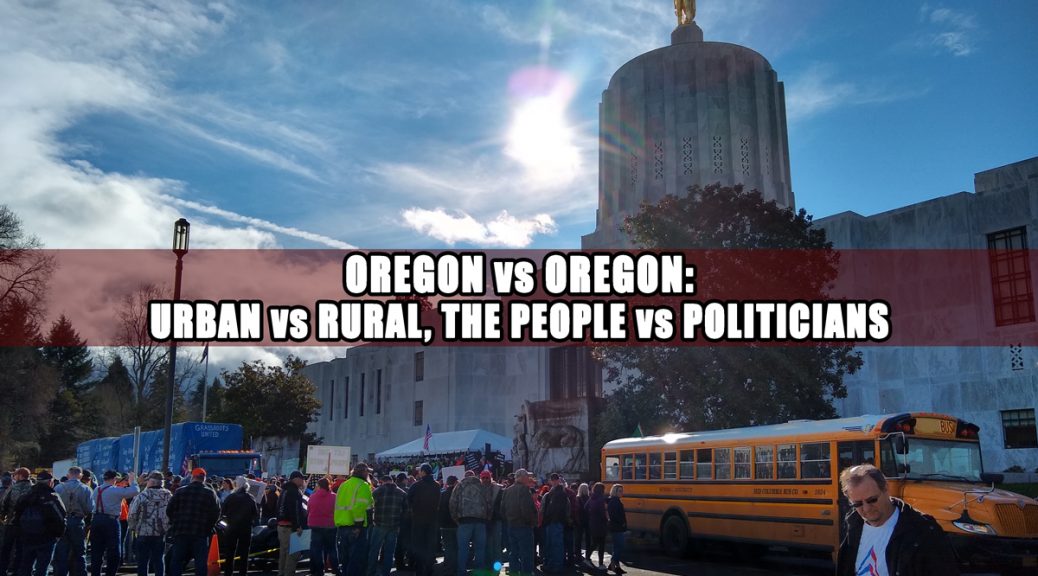 Oregon vs Oregon: Urban vs Rural, Politicians vs the People
Podcast: Play in new window | Download
Subscribe: Apple Podcasts | Spotify | Stitcher | TuneIn | RSS | More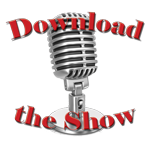 Show Summary: Oregon's economy is growing, but politicians want more taxes, including a carbon cap and trade. Why are Oregon politicians determined to ruin a good thing? There is great news out of Trump's administration with their budget proposal. This should be a time to invest in Oregon, not punish Oregonians with a carbon cap and trade. Plus: Did Gov. Kate Brown and timber companies betray Timber Unity?
Original Air Dates: February 15 & 16, 2020 | Jonathan Williams & Dr. Bob Zybach
This Week: There is some good news that you've probably never heard before.
But before we get there, breaking this week were details of what we warned you about a few weeks ago. Details of Governor Brown's secret meetings with timber companies have come to light, including the start of a deal between timber companies and environmental groups that is taking the wind out of Senate Republicans' sails. A deal that, despite the 10,000 people who showed up Timber Unity had any say in.
And don't think she didn't know exactly why she was doing to sabotage Timber Unity. It is with the deepest sense of betrayal we see these kinds of tricks — instead of straightforward, honest discussions where all sides have a say.
The Good News: Trump Administration's Exciting Budget Proposal
But, as we said, there is some good news and something you've probably never heard before: the words "exciting" and budget proposal" used in the same sentence.
This week we start our conversation with Jonathan Williams, of American Legislative Exchange Council. We'll discuss with him Trump's exciting budget proposal that does what so many fiscal conservatives have dreamt of: a return to a balanced budget, honest-to-goodness cuts in federal spending. Be sure to tune in and hear about the 6 million dead people who are finally going to get their checks cut off. Jonathan will also give us the honest-to-goodness look at Oregon's economic outlook.  An article was recently published touting Oregon's beating the national economic trends — but we dig into the reality.
The Bad News: Did Timber Betray Timber Unity?
Then we have Dr. Bob Zybach back due to the secret meeting Gov Kate has been having with 13 timber companies and environmental groups.  For someone who has defended the timber industries for decades, you can imagine this secret backroom deal felt like a real betrayal. We discuss the timing and look into the memorandum of understanding itself. We can only guess they're trying to accomplish—because none of it makes sense.
But get used to this type of behavior if the cap and trade bill goes in.  Salem's Democrats have purposefully put in measures to keep hidden from public records requests how the government will spend their new revenue. And to whom they will give it.
But we can guess.
Get the inside look at the backroom deals, this week on I Spy Radio. Don't miss it!
Podcast Version
Never Miss an I Spy Radio Show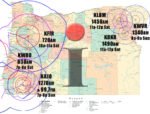 Five Different Times, on Seven Different Stations. Listen anywhere! All stations stream live!
Saturdays
10a – 11a: KFIR 720AM (entire Willamette Valley) | Direct Link to KFIR Live Stream
11a – noon: KLBM 1450AM (Union County) | Direct Link to KLBM Live Stream
11a – noon: KBKR 1490AM (Baker County) | Direct Link to SuperTalk Live Stream
7p – 8p: KWRO 630AM (Oregon Coast & Southeastern Oregon) | Direct Link to KWRO Live Stream
Sundays
8a – 9a: KWVR 1340AM (Wallowa County) | Direct Link: KWVR Live Stream
7p – 8p: KAJO 1270AM or 99.7FM (Grants Pass/Medford) | Direct Link: KAJO Live Stream
Links Mentioned
Jonathan Williams' websites:  

www.alec.org

& 

http://www.richstatespoorstates.org/

Oregon Insight: State's economic growth accelerates, outpacing national rate (

OregonLive, Feb 10, 2020

)

Fox News article – Rep. Jim Banks: "Trump has given us a path to a balanced budget — it's pro-worker, pro-family and pro-growth" (via

Fox News, Feb 11, 2020

)

Read Dr. Bob's article, "Elliott Forest Boondoggle vs. The Giesy Plan Alternative" (from Oregon Fish & Wildlife Journal, Winter 2020)

Betrayal & Sabotage:

Oregon timber, environmental groups agree to work on forest management plan

(Statesman Journal, Feb 10, 2020)

Senate GOP leader: Timber deal with environmentalists demoralizing to caucus (

Statesman Journal, Feb. 11, 2020

)

A deal struck between timber companies and environmentalists with the help of Gov. Kate Brown made Republicans' jobs more difficult this session and demoralized the caucus, Senate Republican Leader Herman Baertschiger Jr. said Tuesday.

"These people come into our offices, ask us to do things for them and then turn around and throw us under the bus," Baertschiger said. "You kind of scratch your head and say: who are we fighting for?"

 Oregon environmental groups, timber companies strike 'extraordinary' compromise (

Oregon Live/The Oregonian, Feb 10, 2020

)
Related Links
[CHART] See

Oregon's GDP vs nation

. Oregon GDP dollars ranks 25th (via US Bureau of Labor and Statistics

Democrats advance Oregon's controversial climate change policy

(OregonLive, Feb 13, 2020)

Oregon Department of Forestry requests emergency cash infusion as firefighting receivables outstanding (

Statesman Journal, Feb 12, 2020

)

Why The Green New Deal Would Destroy The Environment: The Green New Deal is anything but 'clean' or 'green.' Even the relatively modest numbers of solar and wind installations in the United States today are causing serious environmental damage. (

The Federalist, Feb 12, 2020

)