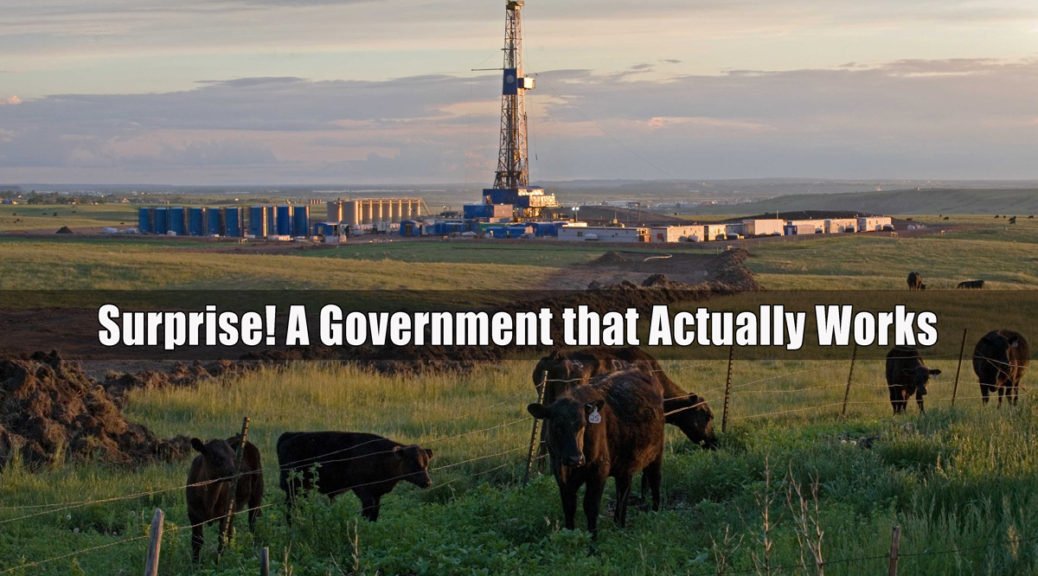 Surprise! When Government Makes Sense
Podcast: Play in new window | Download
Subscribe: Apple Podcasts | Spotify | Stitcher | TuneIn | RSS | More
Show Summary: North Dakota is a state that understands people need natural resources. They went through a lot of growing pains with the fracking boom. Just imagine: a state that actually has a budget surplus. Hear how they are are using their success to plan for the future—and some surprising developments in working with some environmental groups that may provide a blueprint for Oregon. Also, Trump is making deals on DACA and the border. What do people on the border, who see the negative impacts of illegal immigration think about the deals?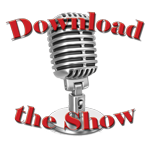 All Stations Stream Live!
7:00AM Saturday: KUIK (Portland)
11:00AM Saturday: KBKR (Baker City) | KLBM (La Grande)
7:00PM Sunday: KAJO (Grants Pass)
Air Dates: Feb. 3 & 4, 2018 | Vicky Steiner & Jeff Schwilke

A State that Actually USES its Natural Resources?
About five years ago I Spy jealously watched states whose government was working for the people — especially considering the mess Oregon was in: implementing Obamacare, the CCO's, PERS, and other devastating public costs, while ignoring an obvious source of revenue. Timber.  So, we wanted to see what other states were doing to succeed, and how they were keeping their state in the black.
We were fortunate to have our research come upon Vicky Steiner, who was at that time working in the oil industry, as North Dakota was experiencing a real economic boom.  Vicky told us about the fast-paced growth spurt they were experiencing and what the state's leadership was doing to improve their state's future by providing important infrastructure and designing a savings plan that tucked away millions in the state coffers should there be a downturn.
Now, five years later, we have Vicky Steiner back to update us on where they are as a state and how using their natural resources has paid off.  Due to their careful planning, North Dakota has weathered the downturn when the oil prices dropped and production slowed.  Under President Trump and the U.S. actually exporting oil, along with prices rising, Vicky discusses how they are now expanding their oil fields but have become so much more efficient in their production because they invested in new and better technologies.
Meanwhile, Oregon's Congressional representatives are asking Ryan Zinke not to allow drilling off of Oregon's coast.
Sigh.
A Surprise for Everyone
Not only did they use their success to develop better, more efficient production techniques, they also built partnerships with responsible environmental groups who helped to ensure oil production was friendly to their treasured land.  Something that Oregon's vast forest, that burn or rot because they are not managed and logged, could benefit from its own legislative leadership.
Could what they have learned be a roadmap for Oregon to begin using their own natural resources?
Illegal Immigration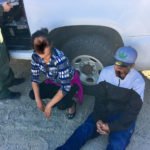 Then we go south to San Diego and welcome border security activist and retired Master Sergeant, Jeff Schwilk.  Jeff has strong and great insights into what is currently occurring on the border.  He describes his experiences of what happens in communities near a border that brings illegal immigrants into their communities — and into their local voting booths.
Jeff discusses what he's recently seen and some of the gaps on the border wall/fence during his tour with a border security team. Jeff tells us his thoughts on President Trump's recent position on DACA and explains what he feels needs to happen to get to a workable final deal as he offers his ideas and what his anti-amnesty colleagues are pushing for.  These are important insights from people who live smack in the middle of the immigration issues that you won't want to miss.
The Democrats just aren't calling about DACA. Nancy Pelosi and Chuck Schumer have to get moving fast, or they'll disappoint you again. We have a great chance to make a deal or, blame the Dems! March 5th is coming up fast.

— Donald J. Trump (@realDonaldTrump) February 2, 2018
Jeff's Email on Illegal Immigrants as Invaders
---
Sent: Wednesday, January 31, 2018 2:32 PM
To: Jeff Schwilk
Subject: Illegal alien DACA Punks DEMAND full Amnesty for ALL Illegal Aliens, not just Dreamers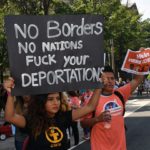 They don't want DACA, they don't want a "deal", they want our country!  They are demanding that we leave our borders wide open for all their relatives to sneak in.  (see attached recent photo and new email from them below).  They have now taken over the entire Democrat party who is terrified to stand up to them.  Now they have their sights set on weak-kneed and open border Republicans, of which there are far too many, through their increasing demands and hostile actions.
They meet the very definition of foreign terrorists or insurgents on our soil.  The enemy within.  The Reconquista is real and these foreign aliens can taste it, not just in California where they have have nearly taken over state and many local governments, but now they want the whole U.S. for their "raza" and revenge against America.
No DACA, no Dream Act, no amnesty.  Enforce our Laws and Secure our Homeland first!
---
What do you think? Agree? Disagree? Let us know by commenting below.
Tweet of the Week
This has to be the tweet of the week on illegal immigration/DACA…
I vote the dreamers can stay if we can deport the Democrats.

— Johnn 🇺🇸MAGA🇺🇸 (@TrumpsDC) February 1, 2018
Podcast Version
Links
North Dakota, Oil, Economics, Environmentalists (Segments 1–3)
Immigration, DACA, and Border (Segments 4–6)