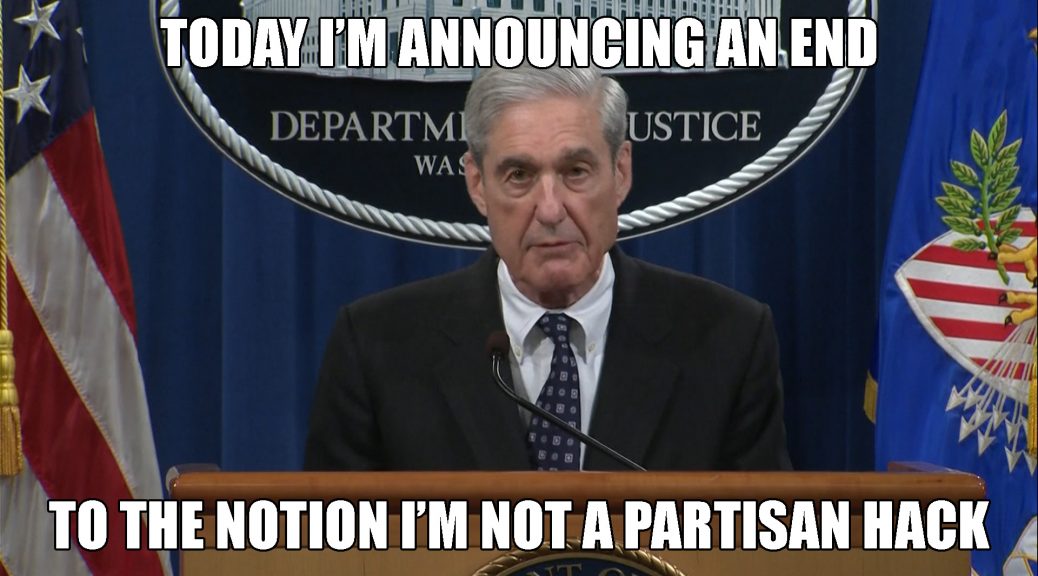 Mueller Muddle puts Dems in Puddle
Show Summary: Mueller muddied the political waters—and put the Democrats on a path of self-destruction. James Hirsen weighs in on Mueller. Plus a FOIA on the FISA court with Todd Young of Southeastern Legal Foundation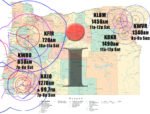 Five Different Times, on Seven Different Stations. Listen anywhere! All stations stream live!
Saturdays
10a – 11a: KFIR 720AM (entire Willamette Valley) | Direct Link to KFIR Live Stream
11a – noon: KLBM 1450AM (Union County) | Direct Link to KLBM Live Stream
11a – noon: KBKR 1490AM (Baker County) | Direct Link to SuperTalk Live Stream
7p – 8p: KWRO 630AM (Oregon Coast & Southeastern Oregon) | Direct Link to KWRO Live Stream
Sundays
8a – 9a: KWVR 1340AM (Wallowa County) | Direct Link: KWVR Live Stream
7p – 8p: KAJO 1270AM or 99.7FM (Grants Pass/Medford) | Direct Link: KAJO Live Stream
Air Dates: Month # & #, 2019 | Guest(s)
This Week:  For many, the FISA court didn't become widely known until after the 911 attacks as the public was sold the idea that the court was the way to keep track of terrorists who had infiltrated into the US or were planning to do so from other countries.  What you may not know is that the FISA court, along with all its secretive powers, was created back in 1978 under President Carter as a way to insure political opponents could not be spied upon (remember Nixon).
How is that working for you?
As with any well-meaning protection, bureaucratic protections can be used against you and at this time in history we seem to be experiencing an out-of-control government that abused the power of the FISA court under false pretenses in order to get Trump. Ironically, so far, these are the only crimes that are both known and provable. Not the Russian collusion or obstruction.
And that's the key in our legal system. Not accusations, but whether the government can prove its case against you. It's not whether you might have done something or are alleged to have done something. It's whether the government can demonstrate that you did, in fact, do something. And that's why Mueller could only resort to hinting and implying.
Mueller's Parting Shot
In the wake of the Mueller Muddle and his parting shot, Democrats in Congress are still bleating on about impeachment.  The Senate is letting them hang themselves while they quietly work to get judicial nominees through their hearings. 
So the Democrat Media (formerly known as the "Mainstream Media") ignores the biggest story of our time — a massive abuse of power by the Obama administration against political opponents. But while they ignore it, it turns out the story and investigation is moving forward.
Origins of the Crime: The FISA Court
Enter investigative reporter John Solomon who has produced some of the deepest digs into the story exposing many of the who and how.  But for him the biggest question to date is still the when this all started. Why?
Because crimes involve facts. And dates and times are facts.  Such as, when did Mueller know he was investigating a non-crime?  When did the FBI know the information used to get the FISA warrants was false? When did the government attorneys get involved helping to investigate?  And when did Loretta Lynch sign the FISA warrants? And, believe us, there are many more questions regarding the when.
Answering those questions may at last bring about the criminal warrants to bring down those involved and start to heal the country.
A FOIA on the FISA Court
John Solomon has taken action and is working with Todd Young, Executive Director of Southeastern Legal Foundation, to get these answers directly from the FISA court. So is it possible government lawyers have already been quietly sanctioned or punished for their involvement? Todd gives us his take on the Mueller parting shot, the details to exactly what they've requested from the court, and insights into actions that the mainstream Democrat media refuse to cover. If you want to know where are the FISA judges and why are they silent, well, we ask that too.  
This is a fascinating and insightful interview that you don't want to miss.
James Hirsen on Mueller
Then we move into James Hirsen who dons his former-lawyer hat to rip into Mueller's partisan hack job—and why so many are dumbfounded by Mueller's upside down  and backward statements.  Only to issue a joint statement afterwards between Mueller and Barr's office that he [Mueller] agrees there was no conflict between he and Barr.
The statement reads:
"The Attorney General [(Barr)] has previously stated that the Special Counsel [(Mueller)] repeatedly affirmed that he was not saying that, but for the OLC opinion, he would have found the President obstructed justice. The Special Counsel's report and his statement today made clear that the office concluded it would not reach a determination -one way or the other- about whether the President committed a crime. There is no conflict between these statements,"
Could it get any more confusing? Join us this weekend and get a little clarity.
Podcast Version
Trapped under a heavy object? Missed the show? Don't worry—the podcast version will be right here after the show airs.
Links Mentioned
Todd Young:
Southeastern Legal Foundation website: www.slfliberty.org

FISA: Motion Filed, John Solomon – Public Trust in Justice; Follow-Up FOIAs Filed with DOJ, FBI (

Southeastern Legal Foundation, May 22, 2019

)

Solomon: POTUS Trump will begin document declassification with 'Bucket 5' list of exculpatory evidence FBI failed to show FISA court (

The National Sentinel, May 22, 2019

)

Andrew McCarthy: Was Brennan's 'intelligence bombshell' the Steele dossier? Signs point to yes (

Fox News, May 29, 2019

)

Graham Working on Declassifying Document With Major Revelation About Steele Dossier (

Townhall, May 13th, 2019

)
James Hirsen: