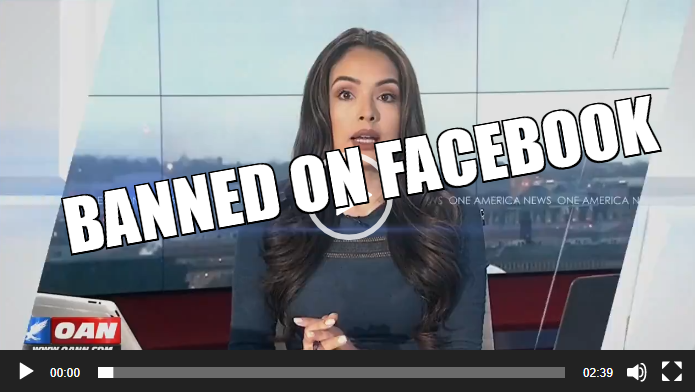 Banned on Facebook | Why doesn't Facebook want you to see these?
On this page you can find videos or other stories banned on Facebook. Ones that we've personally had banned when we tried to post them. Why? Because it's the truth. And for some reason, they don't want you to know about it.
Why is Facebook banning these? Because truth is dangerous. Truth might make you question. Truth might make you take action.
Note: every totalitarian nation ever—Soviet Russia, Nazi Germany, Communist China, Socialist Venezuela—has always tried to control what their people see. Blocking people from seeing the truth is the hallmark of oppression.
As long as Facebook keeps banning videos, we'll be adding more to this list.
Judge for yourself. Are these dangerous?
Banned on Facebook
Organized by date…
December 1, 2020
Well, add OANN to the list of banned resources on Facebook. God forbid the truth gets out there. Facebook won't let me post this bit of truth about the election. Check out these screen captures. Keep in mind, I JUST posted another video before attempting to post this one.
Check out the Facebook post.