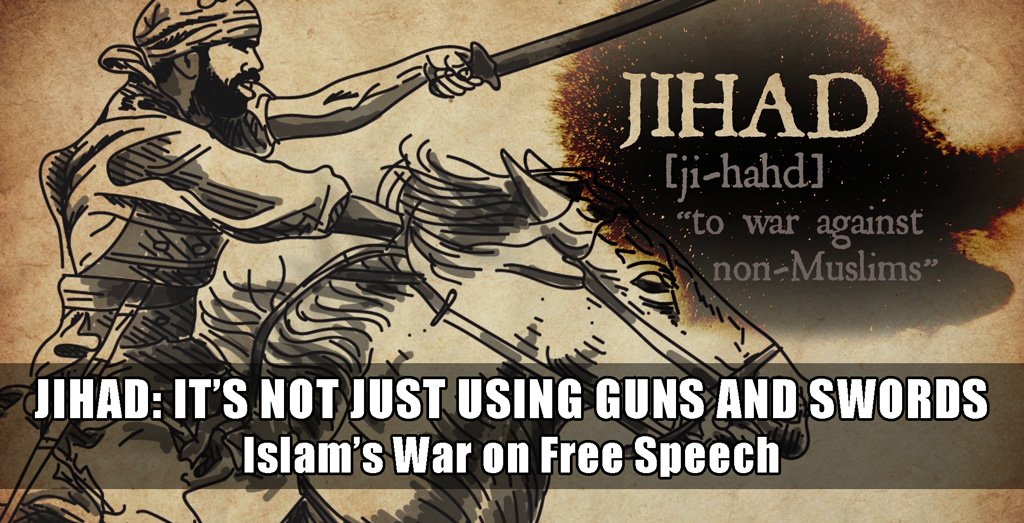 Hopes of Islam coming True?
Podcast: Play in new window | Download
Subscribe: Apple Podcasts | Spotify | Stitcher | TuneIn | RSS | More
Show Summary: In the birthplace of Free Speech, the U.K., citizens are quickly losing their right of free speech. Activists are being jailed. Journalists expelled or banned from Britain. Facebook and Twitter urged to ban "hateful" posts. The one thing all these have in common? Islam. Are Muslims beheading Free Speech?
Jump to links section (Peter Sweden, Ravi Zacharias, Koome Ministries, articles mentioned, and more)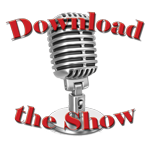 All Stations Stream Live!
7:00AM Saturday: KUIK (Portland)
11:00AM Saturday: KBKR (Baker City) | KLBM (La Grande)
7:00PM Sunday: KAJO (Grants Pass)
Air Dates: March 17 & 18, 2018 | Kamal Saleem

This Week:  Kamal Saleem entered the United States after being commissioned by a Saudi Prince to destroy it from within.  His intent? To undermine society and American culture and heritage through the training he's received from the PLO and Muslim Brotherhood.
The goal was to pave the way for Islam to take over by undermining our Constitutional rights such as free speech.  Thankfully, Kamal saw the light and not works to expose the tactics and strategies jihadists use to wage war on other countries—not just through open warfare but subtle, cultural attacks.
What better way to do that then to swamp countries with "immigrants" and "refugees" that build communities that fight with law enforcement at every turn?
Follow Peter Sweden on Twitter to hear first hand what has happened to Sweden and their loss of Free Speech
Is the West Losing the War on Free Speech?
This past week there have been many flare-ups throughout the world that caught our attention.  Especially so when you think about freedom of speech.
Case in point, Dr. Tim Ball has seen his life dramatically changed in Canada due to multiple lawsuits filed against him—all because he dared to speak out about global warming when he questioned the validity of the science.
Free speech in Canada? Not so much.
That's right. The scientific community, the foundation of which is asking questions is shutting down the right of a fellow scientist for daring to question the establishment's position.
[wpedon id="2365″ align="center"]
Free Speech Dying in the UK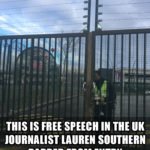 England was the forerunner of many of America's rights through English common laws and philosophies, which grew into one of our most cherished rights: the freedom of speech.
But it's dying in England.
The concept of Free Speech, as we know it today, originated in England. Before the English Bill of Rights in 1689, you could exercise your right of Free Speech but it could get you killed for what you said.
Islamic Takeover of the UK
But since the rapid rise in Muslim immigration into England—and no, not all Muslim immigrants are bad—there have been a strong effort to end Free Speech. Right now, there is a concerted effort to replace freedom speech with Muslim ideology.
Wait. What?
Yes. In the UK, freedom of speech is being strangled by Muslims. How? By ensuring no one is able to criticize or speak up against Islam. And that includes speaking out against the crimes committed by Muslims.
Examples of Losing Free Speech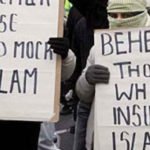 In London, Muslim Mayor Kahn, is asking that Facebook and Twitter take a strong stance to eliminate what he considers "hate speech" from users' posts.  But he only points to posts that criticize him or Islamic beliefs. Also, three journalists were recently banned from even entering the U.K. when they wanted to talk to so-called hate groups that are trying to raise the alarm about what is happening to England in the wake of mass immigration.
What has happened to the birthplace of Free Speech?
Islamic Attacks on Free Speech are Real
With that we welcome our guest, Kamal Saleem, to examine these worldwide occurrences in other countries and in the US, on how the Islamic beliefs are trying to take down our right to voice opinions that may be unpopular to some Muslim populations.
We examine England, Sweden, Israel, South Africa, and America (think Texas bombings) as we look at some very current actions that have impacted many citizens and their abilities to speak freely without recrimination or even jail.
FBI Whistleblowers in Las Vegas Shooting: It's ISIS
And there is news about the Las Vegas mass shooting that points to ISIS—exactly what we had talked with Kamal about months ago.
That previous show with Kamal: The Las Vegas Mass Shooting — Former Jihadist Reveals what FBI & Media are Ignoring
What's it say about Free Speech here in America if our own government agencies are afraid to say anything against Islam or known terrorist groups like ISIS.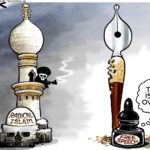 There is a war on free speech.
That's what it says.
In the UK. In the US. And it's spreading. What we're seeing in so many countries, are people actually being jailed for speaking up and about what is happening in their countries.
And if you think that can't happen or won't ever get that bad here in the US consider our own Deep State and its election spying.  Had Hillary gotten the reins to the White House, it is almost certain that radical Muslims would be in powerful seats controlling our governmental agencies.
Be thankful. And tune in to hear what is coming if we don't turn this around.
Podcast Version
Links Mentioned
A Jupiter (Florida) teenager said his Muslim faith led him to fatally stab a boy on his 13th birthday and injure two others at a sleepover. Palm Beach Post, March 13, 2018
Not Mentioned but Worth a Look