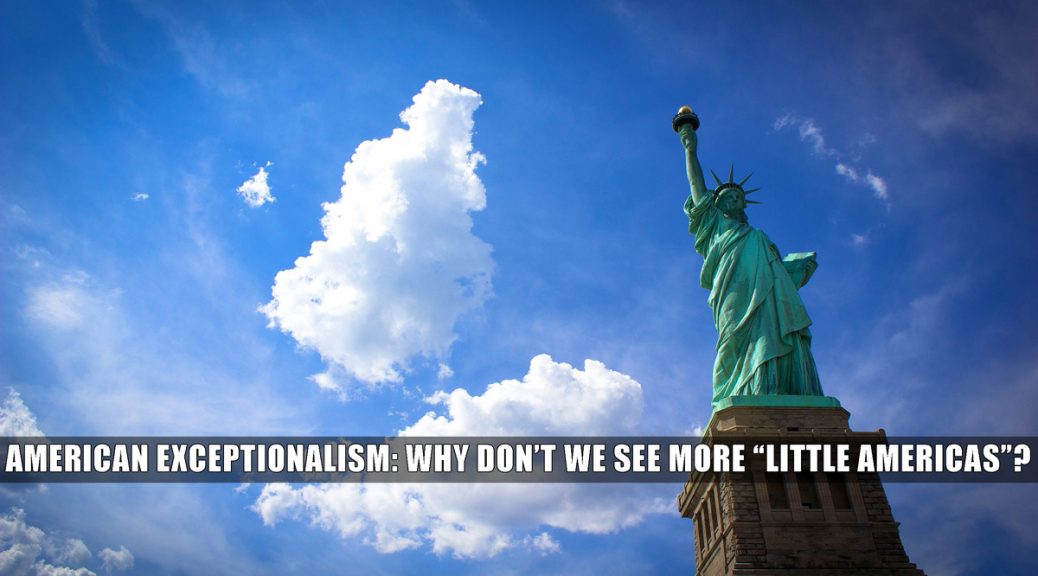 American Exceptionalism: Why don't we see more "Little Americas"?
Show Summary: Why do countries turn toward socialism when all they need to do is copy America's success? A look at American exceptionalism and why we're so hard to imitate.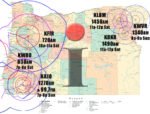 Five Different Times, on Seven Different Stations. Listen anywhere! All stations stream live!
Saturdays
10a – 11a: KFIR 720AM (entire Willamette Valley) | Direct Link to KFIR Live Stream
11a – noon: KLBM 1450AM (Union County) | Direct Link to KLBM Live Stream
11a – noon: KBKR 1490AM (Baker County) | Direct Link to SuperTalk Live Stream
7p – 8p: KWRO 630AM (Oregon Coast & Southeastern Oregon) | Direct Link to KWRO Live Stream
Sundays
8a – 9a: KWVR 1340AM (Wallowa County) | Direct Link: KWVR Live Stream
7p – 8p: KAJO 1270AM or 99.7FM (Grants Pass/Medford) | Direct Link: KAJO Live Stream
Air Dates: July 13 & 14, 2019 | Dr. Tim Ball
When you hear the term "American exceptionalism" it usually is used negatively. America isn't great. America was never great. And so on. Just do a search on Google and you'll be pummeled with negativity. "American exceptionalism is a dangerous myth" and so on.
But why is it that more "Little Americas" don't spring into existence? Countries like Venezuela turn to socialism—and then fail spectacularly. Why don't they instead follow America's example? It's not like we've hidden away our founding documents. The road map to freedom and prosperity is all right there.
American Exceptionalism
This week on I Spy Radio we look at why, in all the nations in the world, America is uniquely exceptional. And, oddly enough, Oregon is the unexpected example of what American Exceptionalism is all about.
Oregon? Really? How can that be you ask. Because right now the Far Left has taken over in Oregon with a super majority that has the ability to increase taxes regardless of what the other party or even what voters think. And since they won, it was believed by many that Oregon was lost, going completely Far Left. How is that an example of American exceptionalism.
It's because of our ability to turn things around. To correct course. Because while the Left has taken over, there was an unexpected surprise.
Oregon Turning Point
About two weeks ago, a huge rally took place on the capitol steps that pushed back against the Far Left's attempt to change this state for good. Or at least for a very, very long time. The D's were prepared to force through a carbon tax over the objections of the minority party. But after thousands of people rolled up to the steps and rallied against the elected Democrats' stance of ignoring the people about it via a vote—the politicians backed down.
Having been there personally, I can tell you it terrified the political Left. They've been used to steamrolling rural Oregonians. And now they're rising up? Panic! And they buckled, cancelling (for now) the carbon tax scheme.
And with that, we tasted a very real example of American Exceptionalism.
Why America is So Unique
Since some have called those who pushed back against Oregon's lawmakers "terrorists," we wanted a deeper look at American Exceptionalism and what it means. Dr. Tim Ball has a unique viewpoint as a teacher,  historian, geopolitical expert, and climatologist to meld the Far Left's desire to rid us of our individual rights and freedom of speech in their attempts to replace democracy with socialism.
The struggles of keeping American exceptionalism alive will always be a part of our life as the Left works hard to charm and deceive us into forfeiting our Constitutional rights that gives us inalienable rights, including freedom of speech and the 2nd Amendment.
Global Warming and Socialism
And deceive us they will. As AOC's chief of staff, Chakrabarti (the same person who funneled $1 million from AOC's PAC into two of his private companies), so clearly said this week: "The interesting thing about the Green New Deal, is it wasn't originally a climate thing at all. Do you guys think of it as a climate thing? Because we really think of it as a how-do-you-change-the-entire-economy thing."
And there it is. That is why staying free takes so much effort.
And yes, that little revelation from Chakrabarti smacks of Agenda 21. (Maybe it's time to do a refresher show on Agenda 21 and the origins of today's environmental movement…?)
But tune in to find out more about what makes America so exceptional, why other countries don't emulate us, and how Climate Change plays a role in all of this. And how, with some effort, Oregonians might finally start turning the tide.
Did you know…
President Trump: "Since 2000, our nation's energy-related carbon emissions have declined more than any other country on Earth. Think of that. Emissions are projected to drop in 2019 and 2020." pic.twitter.com/5Q2OSwzT4Z

— Trump War Room (@TrumpWarRoom) July 8, 2019
Podcast Version
Trapped under a heavy object? Missed the show? Don't worry—the podcast version will be right here after the show airs.
Links Mentioned
Check out Dr Tim's books on our store page.
Record freshwater levels in the Great Lakes (via regulationeconomics.com)

"The Great Lakes represent 21 per cent of the earth's fresh water and are seeing record water levels. Activist scientists attribute this to climate change, which until recently was supposed to result in lower water levels.  Temperature levels in the US Great Lakes reached record levels in 1933. Since then not only the have peaks never again been reached but the number of hot days has steadily declined."

Great Lakes Reveal a Fatal Flaw in Climate Change "Science" (via issuesinsights.com, June 2019)

Environmental scientist from East Anglia (of all places) warns Global Cooling is the real threat (

American Thinker, Mar. 14, 2019

)

Global What? Summer Chill Worldwide Exposes Warming Hypocrisy (

Patriot Post, Jun 27, 2019

)

Educating the Next Generation to Debate Alarming Climate Claims (

CNSNews.com, July 9, 2019

)

See also: The

Climate Change Debate Education project

, which offers alternative educational materials to combat the climate alarmism. "Dr. Wojick and his project are also developing what he calls "gate breakers." These are one-page, nontechnical summaries that explain a particular issue in the scientific debate about climate change. They are designed to be used to confront, challenge or question "gatekeeping" alarmists – such as teachers, speakers or politicians – who refuse to admit the scientific debate even exists."