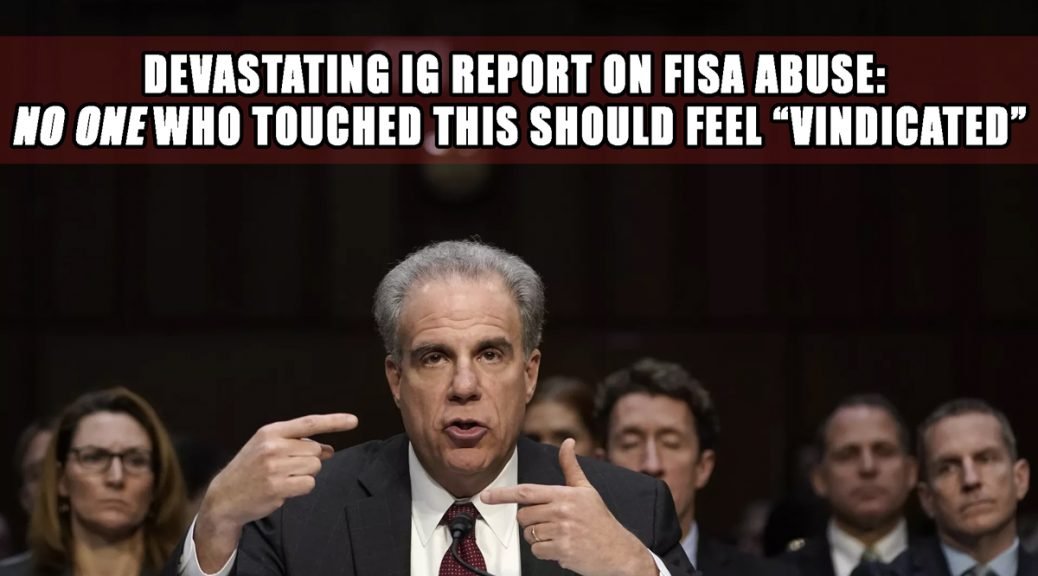 FBI Destroys Itself | IG Report: Lies, Forgery and Errors in Quest to Spy on Trump
Podcast: Play in new window | Download
Subscribe: Apple Podcasts | Spotify | Stitcher | TuneIn | RSS | More
Show Summary: John Solomon and Scott McEwen weigh in on the IG Report. Horowitz finds the FBI committed gross errors, lies, forgery, and process violations in its FISA warrant and Crossfire Hurricane investigation. The only thing missing was a signed confession. What's next?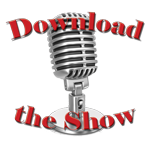 Jump to podcast | Jump to links & info
Original Air Dates: Dec. 14 & 15, 2019 | John Solomon & Scott McEwen
This Week:  Last week Adam Schiff and then later, Jerry Nadler, held committee hearings that filled with witnesses who had witnessed nothing, but were very willing to pass along gossip.  But it turns out they weren't the only storytellers. It turns out that's the same technique the FBI officers were willing to give to FISA judges—a load of fiction.
IG Report: FISA Warrant Based on Lies
Judges on the FISA court assumed they were receiving the highest form of intelligence. But they were misled. Purposefully. And this from the FBI, which used to be considered the premiere and most-respected law-enforcement agency in the world. But no longer.
As Inspector General Horowitz testified, we found out that FBI officers were willing to lie and even forge information to get warrants against innocent people.  Using gossip as evidence, people like Carter Page, who not only professed his innocence regarding contacts he made with Russians but had absolute evidence that he was telling the truth.
And the FBI knew it. At the time they submitted the FISA warrant application. But they kept that proof of innocence hidden, out of sight and away from the FISA judges—the very people who are supposed to safeguard our constitutional rights.  Instead, the FBI buried evidence to obtain warrants as a way to try to make then-candidate and then President Trump appear guilty or willing to "collude with the Russians". Or both.
IG Report: FBI set off a Firestorm of Lies
And let's not forget, the FISA warrant to spy on Trump and subsequent Crossfire Hurricane "investigation" has led directly to the Democrats desperate impeachment hoax. The FISA warrant and investigation became the "evidence" of Trump working with the Russians to steal the election. The mainstream media repeated the lies often enough (thank you, Goebbels) until people believed it.
And this lie became the narrative has become the foundation for impeachment.
Speaking of Impeachment
Make no mistake, the Democrats have tried desperately to distract from the IG Report by announcing they would be drafting articles of impeachment of President Trump. On the same day the IG report came out.
Although wasn't that odd? The Democrats, who claimed there is overwhelming evidence to convict Trump of high crimes and misdemeanors, a man so dangerous to the country, they had no choice but to impeach—a man so dangerous that merely an hour later, they also announced they liked his USMCA trade deal and would pass it. What?
Talk about surreal.
This is why even Democrats with TDS in Middle America should not try to eliminate the electoral college. After 2024 you may still want to be able to have some say in govt… don't be shortsighted. pic.twitter.com/c7Ecy0NIvB

— Donald Trump Jr. (@DonaldJTrumpJr) December 11, 2019
John Solomon on IG Report: FISA High Crimes and Misdemeanors
About the only real "high crimes and misdemeanors" in Washington DC were committed by the FBI. Because they knowingly lied to the FISA court.
Award-winning journalist, John Solomon, has been doggedly following the FBI corruption and FISA abuse story, to the point that many in the mainstream "media" mocked him as a conspiracy theorist. But not any longer.
We talk to John to get his insights on both the IG report and the Horowitz testimony.  He analyzes the incredible extent that Horowitz's investigation uncovered and where it goes from here.  He also gives us some insight into Schiff's collection of phones such as Nunes, and even his own—and what courses of action John will be taking.
Scott McEwen: Examining IG Report through the eyes of a Lawyer
Then best-selling author, Scott McEwen, joins us. He puts on his attorney hat as we sift through how the FISA court was used, why we may not be hearing from those judges, and his reaction to the abuse of power.
Scott also has the second book from his Camp Valor series, The Trigger Mechanism, coming out in February next year but can be pre-ordered now. It might be intended for teens but, trust us, the Camp Valor series is a great read for adults too. (Have you checked out our I Spy Radio store lately? There's a book for practically everyone on your Christmas list!)
Don't miss this week's show – the hour will fly by.
After Devastating IG Report, FBI and Others at a Reckoning Point
Horowitz said that his report should not make anyone feel vindicated; after this week's show, you'll hear how they're not only not vindicated, but maybe some should be start planning what to take with them for a long stay in jail.
Seriously.
But bad elements at the FBI acting outside the law, lying to courts, and creating false investigations isn't new. Check out this video from nearly two decades ago.
Knowing what we know now about the FBI's willingness — at the very top — to commit perjury, offer knowingly false information to obtain warrants, even forge documents to get a FISA warrant, WATCH THIS

The FBI is at a reckoning point. Changes must be made. https://t.co/OaazhdJ1xP

— Mark Anderson (@ispyradio) December 14, 2019
Podcast Version
Never Miss an I Spy Radio Show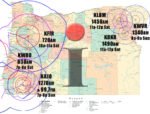 Five Different Times, on Seven Different Stations. Listen anywhere! All stations stream live!
Saturdays
10a – 11a: KFIR 720AM (entire Willamette Valley) | Direct Link to KFIR Live Stream
11a – noon: KLBM 1450AM (Union County) | Direct Link to KLBM Live Stream
11a – noon: KBKR 1490AM (Baker County) | Direct Link to SuperTalk Live Stream
7p – 8p: KWRO 630AM (Oregon Coast & Southeastern Oregon) | Direct Link to KWRO Live Stream
Sundays
8a – 9a: KWVR 1340AM (Wallowa County) | Direct Link: KWVR Live Stream
7p – 8p: KAJO 1270AM or 99.7FM (Grants Pass/Medford) | Direct Link: KAJO Live Stream
Links Mentioned
Not Mentioned but Used: Links & Info
Ukraine is still out there. Watch this: OAN/Conservative Tree House: Stunning Lutsenko Interview – Outlines: Marie Yovanovitch Perjury, George Kent Impeachment Motive and Lindsey Graham Motive to Bury Investigation (Dec 8, 2019).
Corruption at the FBI, CIA and DOJ (Washington Times, Dec 4, 2019)
Gregg Jarrett: IG report reveals FBI misconduct and abuses in anti-Trump probe of Russia collusion hoax (Fox News, Dec 10, 2019)
Barr and Durham Publicly Disagree With Horowitz Report on Russia Inquiry (NYT, Dec 9, 2019)
DOJ Watchdog Puts Final Nail In Steele Dossier's Coffin (Daily Caller, Dec 9, 2017)
Obama Admin Spied, the FBI Lied, but Trump Gets Impeached? (Real Clear Politics, Dec 11, 2019)
Mitch McConnell Likely to Acquit Trump, Not Dismiss Impeachment Charges (Breitart, Dec 12, 2019)