Show 5-24 Ken Ivory Attacked by Far Left Group
Show 5-24 Ken Ivory Attacked by Far Left Group
Podcast: Play in new window | Download
Subscribe: Apple Podcasts | Spotify | Stitcher | TuneIn | RSS | More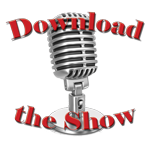 Show 5-24 | Air Dates: June 13 & 14, 2015
The battle for control over federal public lands intensifies as Rep. Ken Ivory is attacked by a Far Left group and accused of fraud. Why is the battle so important?  Jobs. If you don't live inside of a major city, you know that those in rural areas create wealth and jobs by getting their hands dirty. Blue collar, good paying, and living-wage jobs through honest, hard work.
Logging, mining, farming, ranching, all create additional jobs beyond loggers, miners, farmers, and ranchers. For instance, the logging industry would be meaningless if not for millwrights, saw operators, electricians, welders, engineers, and many others. We've previously had on guests from Center for America, which has pointed out there is a coming shortage of exactly these kinds of jobs — skilled workers.
American Jobs for America's Heroes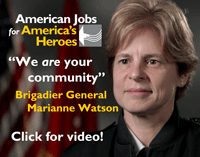 Our first guest, Brigadier General, Marianne Watson, of Center for America is spearheading their campaign "American Jobs for America's Heroes." Drawing on her background as Director of Manpower and Personnel at the National Guard, she is leading the effort to connect small business owners with National Guardsmen and veterans. This is a tremendous opportunity for small-business owners to hire America's skilled service men and women. If you need a job filled, they have a job-posting site that will not only list your job but they will also act as your HR Department to match the right service personnel for it.
Ken Ivory Attacked by Far Left Group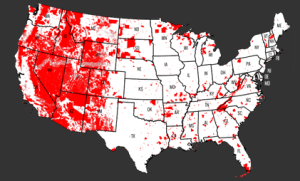 Here on I Spy Radio, we don't like it when our friends come under attack. We especially don't like it when the attackers are well-funded, hypocritical leftist organizations. Such is the case with Campaign for Accountability, which filed allegations against Ken Ivory and his nonprofit organization, American Lands Council. Campaign for Accountability alleges fraud on three fronts: that Ken Ivory knows the effort to turn ownership of federal lands to the states is a "fool's errand;" that, knowing this, he defrauded counties who paid for membership in his organization; and that American Lands Council exists primarily to enrich Ken and his wife.
What's interesting is that most of those "reporters" in the press who covered this, didn't bother asking, "Just who is this group accusing Ken Ivory? Are their accusations even valid?" So we did.
On their "about us" page, Campaign for Accountability says, "Millions of Americans' lives are negatively impacted by decisions made behind the doors of corporate boardrooms, government offices, and shadowy nonprofit groups."
You'd think an organization that calls itself "Campaign for Accountability" might want to, you know, be accountable and transparent. Especially when they accuse Rep. Ken Ivory of using his nonprofit to "primarily" enrich himself and his wife. So how much does the Executive Director for Campaign for Accountability get paid? Or the rest of their staff? What percent of their revenue goes to salaries — "enriching themselves" to use their terminology.
We asked. They refused to answer.
We also asked who their major donors were, so they wouldn't be perceived as a "shadowy nonprofit group." Again, they refused to answer. So much for accountability. And they accuse Ken Ivory of fraud?
Ken Ivory's Responses
Tune in to hear Ken not only defend himself against the accusations of fraud but respond to what we found out about Campaign for Accountability. He is joined by Montana State Senator, Jennifer Fielder, who was part of the commission Montana assembled to examine the management of public lands.
Links Mentioned