Show 5-17 Why Oregon Fails at Economics
Show 5-17 Why Oregon Fails at Economics
Podcast: Play in new window | Download
Subscribe: Apple Podcasts | Spotify | Stitcher | TuneIn | RSS | More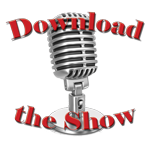 Air Dates: April 25 & 26, 2015
This week, it's about economics. Yeah, yeah. Don't groan. You need to know this stuff. Otherwise, you'll be boondoggled into thinking raising taxes is good. Or that raising minimum wage doesn't impact businesses. Or big government works. Or any number of progressive ideologies. Next thing you know, you'll be believing global warming and then it's all down hill from there.
With guests Jonathan Williams of American Legislative Exchange Council and Jan Meekcoms of National Federation of Independent Businesses.
Always fun talking with Mark Anderson @ispyradioshow about #oregon #tcot. I just wish Oregon had a better outlook https://t.co/d6TcClSnnp

— Jonathan Williams (@Taxeconomist) April 25, 2015
Links mentioned
ALEC – American Legislative Exchange Council. One of the good guys. You can tell, because the political Left hates them so much they think one of the Baldwin boys needs to rename himself.
NFIB – National Federation of Independent Businesses. Here's the state chapter for Oregon (have you joined yet??) and the national organization.
Download your own copy of Rich States, Poor States and take a look at how your state is doing (you might want your legislators' number on speed dial)
A quick one-sheet verview from ALEC on Oregon's outlook (this link opens a PDF)
NFIB-Oregon is holding its Day at the Capital on April 29. More info.
Both of these fine organizations offer memberships. Why not join them and add your voice to the chorus of conservative voices trying to safeguard your economic freedom?
Additional Links & Info
Talk to liberals? Not sure how to answer their unicorns-and-fairies myths about the minimum wage? Here's a great Forbes article (by an NFIB economist no less) that debunks progressive myths.
Rally 'Round the Flag Event
When: Saturday, June 20, 2015, 10am – 4pm
Where: Fairgrounds, Cottage Grove, Oregon
Cost: Free!
Here in Oregon, we have a strong heritage of using our natural resources wisely. But well-intended yet weak-minded "environmentalists" believe they are "protecting" the environment by not touching it–or allowing anyone else to harvest them. Worse, our lands are being controlled by people out east who've never set foot on them and have no idea about how to manage them; people who've been persuaded by the well-funded environmental lobby that we should never touch these lands.
Oregon Citizen's Lobby invites you to join them for a fantastic day of speakers, networking, and fun! And a chance to learn more about the effort to transfer control of the federal lands to the people who know best how to manage them: Oregonians.
The event will feature prominent leaders in this effort, booths, networking opportunities, and a panel discussion to answer your questions.
Featured Guests:
Rep. Ken Ivory (UT) of the American Lands Council
Noah Wall, FreedomWorks Grassroots Director
Jeff Kropf, Oregon Capital Watch
Mark Anderson, host of I Spy Radio
David Hunnicutt, Oregonians in Action
Dennis Linthicum, former Klamath County Commissioner