Show 5-08 | Investigating a Governor
Show 5-08 | Investigating a Governor
Podcast: Play in new window | Download
Subscribe: Apple Podcasts | Spotify | Stitcher | TuneIn | RSS | More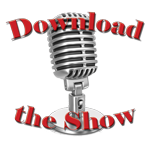 Air Dates: Feb 21 & 22, 2015
Within hours of Governor John Kitzhaber's resignation, the FBI issued a subpoena, seeking records from multiple state agencies and 15 individuals. But this is a sitting public official, duly elected by the people of Oregon so what does it take for the FBI to suddenly get involved in the first place? And why didn't this all happen before the election? We ask an FBI agent.
With the Governor's attempt to destroy thousands of e-mails, the FBI issued a subpoena just hours after he resigned. The subpoena requests a massive amount of information and documents from 15 individuals and multiple state agencies as a part of their investigation, so this week we go in depth with a former FBI agent to understand not only the process the FBI goes through to obtain a subpoena in the first place but how they build their case and just how far this will go.
Our guest this week is attorney Chris Mazzella, former FBI agent and Inspector General with Dade-Miami County who has a depth of experience prosecuting racketeering and investigating public corruption. We get an inside look at the process of discovery, the relationships the FBI will dig into, and why associates of the former governor and Cylvia Hayes should be worried.
Links mentioned
Many thanks to The Society of Former Special Agents of the FBI, Inc.! Visit their website.
The FBI subpoena of (former) Gov. John Kitzhaber (courtesy of Willamette Week).
Have information or insights that could help the FBI investigation? Here's the contact information for the Portland, OR, field office:
U.S. Department of Justice
S. Amanda Marshall
United States Attorney
District of Oregon
1000 SW Third Avenue, Suite 600
Portland, OR 97204-2902