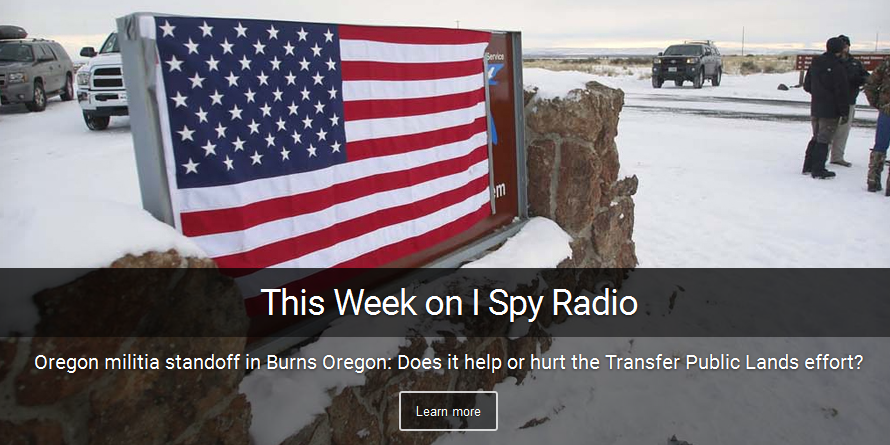 Is the Oregon Militia Standoff in Burns Oregon Helpful?
Is the Oregon Militia Standoff in Burns Oregon Helpful?
Podcast: Play in new window | Download
Subscribe: Apple Podcasts | Spotify | Stitcher | TuneIn | RSS | More
The "Oregon militia" standoff at the Malheur Wildlife Refuge, outside of Burns (Harney County) continues and we turn to Stewart Rhodes of Oath  Keepers and Rep. Ken Ivory to analyze the deeper, broader issues at stake.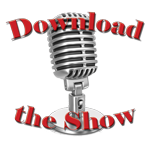 Air Dates: Jan. 16 & 17, 2015 | Stewart Rhodes & Rep. Ken Ivory (UT) | When, Where, and How to Listen
However, let's be clear: the so-called Oregon militia is not a militia in the true sense of the word. In fact, "Oregon militia" members aren't even from Oregon. Instead, they're outsiders from Idaho, Nevada, Arizona, and (God help us) California.
This is especially odd. The so-called "Oregon militia" are themselves outsiders. Unwelcome outsiders. Outsiders who are there to protest lack of local control. Do the so-called Oregon militia members not see the irony here?
Is this about the issue of public lands or about the militia members themselves?
The So-Called "Oregon Militia" in Burns
When they first showed up, the "Oregon militia" claimed they were there to support the Hammonds, a couple of local ranchers who had been convicted of arson. To prove their point, they seized control of the Malheur Wildlife Refuge. Except the Hammonds wanted nothing to do with the so-called militia. So next, the Wildlife Refuge Occupiers claimed they were there to protest the federal government and their refusal to turn state lands over to the states. This group of Occupiers from Montana, Arizona, Nevada, and California, now say they won't leave until the lands are given over to local control.
We talk with Stewart Rhodes, president and founder of Oath Keepers, about the standoff, what he knows about the leaders of the "militia" and his thoughts on the FBI's handling of this. Could there be agent provocateurs among the militia? Are the militia heroes or interfering?
And then we talk with Rep. Ken Ivory about the larger issue of the transfer of federal lands to the states.  We talk with Ken about whether the "protesters" are helpful or hurtful and what impact they might have on the larger issues. Instead of an armed conflict, what else could they have done? Plus. what are some of the latest developments in the transfer-public-lands movement, including legal and economic findings that support the effort.
The Oregon Militia: Unanswered Questions
One question that will be very interesting to watch as this continues to unfold will be this: are all the members of the "militia" who they claim to be? There have already been incidents of undercover FBI agents in the area (see links below). Why? Could this whole situation an effort to undermine the transfer public lands effort?
To reassure the people of Oregon—the real ones—Harney officials County law enforcement should verify identifications as each "militia" member leaves the compound.
Links