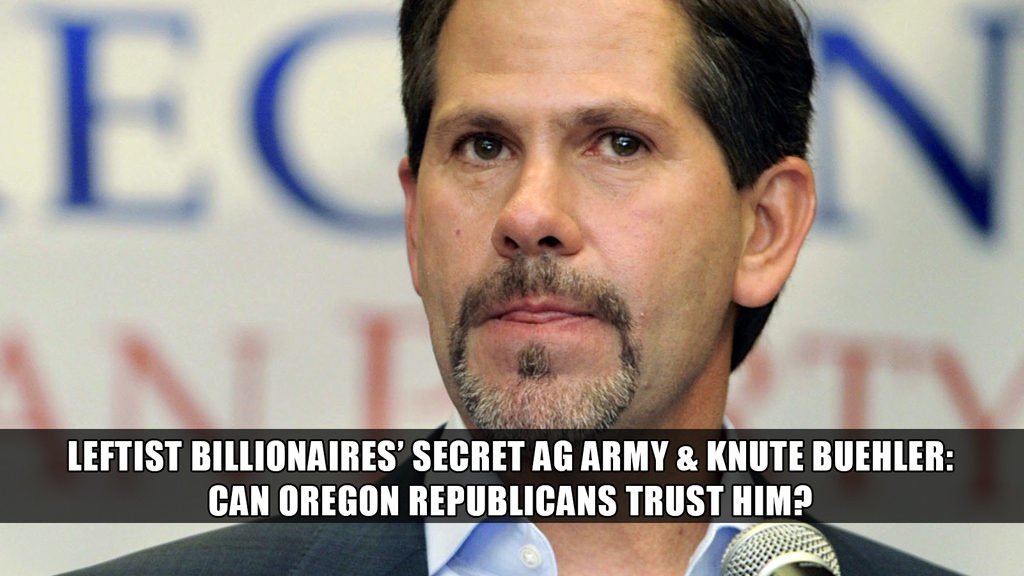 The Impossible Choice Facing Oregon Republican Voters This Year
The Impossible Choice Facing Oregon Republican Voters This Year
Podcast: Play in new window | Download
Subscribe: Apple Podcasts | Spotify | Stitcher | TuneIn | RSS | More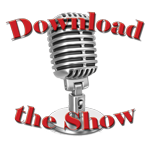 Show Summary: Most Republicans believe voting for any Republican is better than any Democrat. Find out why Knute Buehler, running for Oregon's governor, could be the exception to the rule. Plus: Leftist billionaire's secret, off-book army in states attorneys general offices. Including right here in Oregon.
Jump to: Free podcast | Links & Info
Original Air Dates: September 15 & 16, 2018 | Guests: Chris Horner & Chuck Wiese

The One Exception to "Always Vote Republican"…?
Like most conservative Republicans, we have always believed you'll get more of what you want by voting for any Republican iver any Democrat. But on this week's show, tune in to hear why voting for Knute Buehler, running for Oregon's governor, could be the exception to the rule.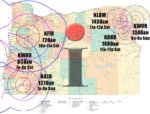 This will be a challenging show for listeners because conservative Republicans face an impossible question this election. Is it still better to vote for a Republican candidate if that candidate could do real long-term damage to the Republican party and to Oregon?
In other words, does the maxim, "Always vote for the Republican" still hold if the Republican candidate is actually worse than the Democrat?
Exposed: Billionaires' Secret Operatives in States AG Offices
As if an potentially untrustworthy Republican candidate for Oregon governor wasn't bad enough… Add to that worry, the startling revelation that Leftist billionaires are secretly placing operatives in attorneys general offices all across America. Including right here in Oregon.
It's one bad choice on top of another.
Knute Buehler – Never Knute?
We're sure the "Never Trumpers" will try to claim this is exactly the same situation they were in a few years back. (Knever Knute?) But it's not, of course.
The "Never Trump" movement (which Knute was a proud member of, we might add) was a case of so-called "conservatives" opposing Trump for irrational reasons. The Never Trumpers opposed Trump despite Trump running on Conservative values. And conservative tax policies. And a strong Second Amendment defense. Oh, and pro life. Not to mention he opposed global warming. Was for border control and legal immigration. Plus, he pushed for conservative judges.  He was — or should have been—a conservatives dream.
But they just opposed him because he was Trump.
The election in Oregon, however, is a case of a "Republican" candidate pushing Democrat ideals: a carbon tax. (Not to mention being very pro-abortion. And a host of other progressive social issues.) Trump never pushed Democrat policies. That's why this is different.
The Problem: Knute Buehler's Carbon Tax
A carbon tax opens the door in Oregon to a potential tax to raise up to $17 billion dollars.  Knute has said he's for a carbon tax. After claiming (conveniently) during the primary that he was against it. (See Knute Buehler's op-ed in The Oregonian, Oct. 22, 2017.)
The Danger: Knute Buehler's Convenient Flip on a Carbon Tax
Just weeks after he won the Republican primary for Oregon's governor, Knute Buehler suddenly announced that he thinks a carbon tax would be a good idea. What?
A carbon tax will be a killer to businesses, do nothing to affect "climate change," and spend billions of dollars that will end up in the hands of the Democrats. How does any "Republican" not know this?
To see what will happen to the state and to the Republican party, look no further than what happened in California after "Republican" Governor Schwarzenegger passed their carbon tax. Tens of thousands of businesses left the state. California is now nearly $100 billion in debt. And the once proud Californian Republican party is in shambles and can't stop anything the Democrats.
Chuck Wiese: Why Republicans Can't Trust Knute Buehler
Our first guest is Chuck Wiese, a meteorologist and global warming debunker.  Chuck discusses why, despite being a life-long Republican, he is considering actively opposing Knute.
But there's a real strategy at play here that will challenge your thinking.
Chuck exposes that, when you really start pushing "scientists" who claim to believe in global warming and challenge their facts, they have to admit that even if we do everything they say we have to do, it won't really affect anything.
So why is Knute supporting a carbon tax? Why has he flipped on this? Is it just a ploy? But if so, how do you know which Knute to believe? Do you take a risk and hope for the best?
Tune in to hear the reasons why not voting Republican may actually be the better long-term choice—if Knute can't be forced to come around.
Leftist Billionaires Secretly Placing Staff in State AG Offices
To start our conversation, we welcome first time guest, Chris Horner, a Senior Fellow at the Competitive Enterprise Institute (CEI) that was sued by a State's Attorney General a few years ago simply because CEI didn't support the idea of global warming.
Since then, Chris has completed two extensive research reports that has uncovered "special assistant attorneys" being secretly placed in states' Attorneys General and Governor's offices without any oversight from legislators or voters.  All of this "off book" and hidden from the public and designed to enforce the will of Leftist billionaires.
Like Michael Bloomberg. Who is pushing global warming by creating this shadow government in states across the nation — and it's happening right here in Oregon.
CEI's Chris Horner Exposes Billionaires Operatives in States' AGs
Listen to our guest Chris Horner and the evidence they have gathered through court filings and discovery, including e-mails that reveal how these billionaires are actively trying to undermine the voters and how the AGs are trying to hide all of this from the public.
Podcast Version
Never miss an Episode of I Spy Radio!
I Spy Radio airs at five different times, on six different stations. Listen anywhere! All stations stream live!
Saturdays
10a – 11a: KFIR 720AM (entire Willamette Valley) | Direct Link to KFIR Live Stream
11a – noon: KLBM 1450AM (Union County) | Direct Link to KLBM Live Stream
11a – noon: KBKR 1490AM (Baker County) | Direct Link to SuperTalk Live Stream
7p – 8p: KWRO 630AM (Oregon Coast & Southeastern Oregon) | Direct Link to KWRO Live Stream
Sundays
8a – 9a: KWVR 1340AM (Wallowa County) | Direct Link: KWVR Live Stream
7p – 8p: KAJO 1270AM (Grants Pass/Medford) | Direct Link: KAJO Live Stream
Links Mentioned
Chris Horner (Segments 1 – 3)
CEI Report – Leftist Billionaires' Privately Fund State Attorney General Offices to Advance Climate Change Legal Positions (Competitive Enterprise Institute, Aug. 29, 2018)
CEI Report Details Leftist Billionaires' Scheme to Privately Fund Governors' Offices to Push Partisan Climate Change Agenda(Competitive Enterprise Institute, Sept. 11, 2018)
Chuck Wiese (Segments 4 – 6)
Knute Buehler's convenient carbon tax lie:
During the Republican primary, Knute said he was against the carbon tax. (Knute's op-ed inThe Oregonian, Oct, 22, 2017)

Note: Knute's campaign staff is now trying to claim he didn't mean he was against a carbon tax, he was just against Kate Brown being the one to do it

The flip: after he won the primary, Knute suddenly reversed his stance on a carbon tax: ""While skeptical of major new spending, Buehler says he is open to increased taxes on electronic and regular cigarettes to pay for budget items like health care, and also to a carbon tax, although not to the Democrats' cap and trade proposal." What? Why didn't he mention he wanted a carbon tax during the primary? ("State Rep. Knute Buehler to challenge Gov. Kate Brown," Register-Guard, May 16th, 2018)
But wait, there's more:Buehler on Clean Energy Jobs: Which is it? (Democrat Party of Oregon)
Related Links & Info