Oregon Forest Fires – State Lands Going Up in Smoke
Oregon Forest Fires – State Lands Going Up in Smoke
Podcast: Play in new window | Download
Subscribe: Apple Podcasts | Spotify | Stitcher | TuneIn | RSS | More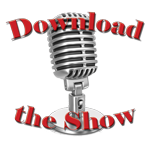 To download the show, right-click the mic, and then "Save Link As…" or use the handy player below
Air Dates: August 29 & 30, 2015 | Suzan Ellis Jones, John Charles, Rep. Ken Ivory

With more than its share of forest fires, Oregon's state lands scream mismanagement. Oregon's rather infamous environmental policies only seem to kill trees, owls, and profits—and the only thing they seem to protect are politicians. But these last few weeks, the smoke from the fires are hard to ignore. It's time to look at Oregon's mismanagement of its lands.
We start the show by interviewing Suzan Ellis-Jones. Unlike the "environmentalists," Suzan actually makes her home in rural Oregon — Baker County to be exact. Baker is one of several Oregon counties that have ravaged by brutal, devastating, heartbreaking forest fires — fires that could have been prevented. By the way. Have you ever noticed that environmental lobbyists just can't be pulled away from their favorite coffee shops in downtown Portland to go fight fires? Why is that?
Perhaps it's because they're too busy spewing nonsense into papers like the Eugene Register-Guard about how the timber industry runs this state. What?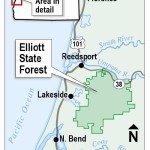 To sort out that nonsense, we need a real expert, so this week we also talk with John Charles of the Cascade Policy Institute, about the recently announced intention by the State Lands' Board to sell off the Elliot Forest. The Elliot State Forest is perhaps the epitome of mismanagement. Well, except it hasn't caught fire—yet. We'll also get a handle on that "board" (it's really just three people) and how they are utterly failing in their fiduciary duty to the state. Yes, that's right. The state is ordered to make money from those state lands — but when has a pesky law ever mattered to a career politician? That's for the rest of us.
Speaking of which, we wrap things up with Rep. Ken Ivory (UT) about the complete inadequacy and unwillingness by the agencies to follow laws let alone their own rules. Rep. Ivory is also President of the American Lands Council and he fills us in on the environmental devastation being caused by out-of-control agencies and career bureaucrats, to whom laws do not apply.
And don't miss the shocking developments in Montana and what the federal government ordered Montana to do. Here's a hint: they were handing out fiddles.
Sometimes, it doesn't even seem like we're in America any more. Is it 2016 yet…?
Links Mentioned
Related Links
Ranchers being sued for their "mismanagement." Not just sued. Jailed. And not just jailed, but feds adding even more jail time. Their crime? Helping fight fires.