Obama's Attacks on America are Working
Obama's Attacks on America are Working
Podcast: Play in new window | Download
Subscribe: Apple Podcasts | Spotify | Stitcher | TuneIn | RSS | More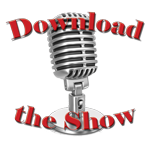 Show Summary: Every true American patriot knows that we are always one generation away from losing our freedoms. But Obama's and the Left's continuous attacks on America are working. We stand at the threshold of losing America altogether. Is there a "hidden hand" behind all this? Join us this weekend to hear how Leftist policies like open borders is putting America at risk— including the massive security hole this presents, home-grown terrorists, and attacks on our culture.
I Spy Radio airs every weekend – find out when, where, and how to listen
Original Air Dates: June 18 & 19, 2016 | Curtis Bowers & Jeff Schwilk
As the presidential elections continue, tensions are brewing within our political leadership circles that shed light on their intense desire to hold onto power.  Power that doesn't translate to keeping American's safe.  American leadership seem to feel that other cultures are more valuable than our own.  That uttering the words "radical Islamic terrorists"  is unfair to say, as Islamic terrorists focus on destroying America by exploiting our current immigration policies.
These same American leaders point to Europe, as the path of finding our values, as we, on the American shores watch Europe be swallowed up by mass groups of refugees who believe Sharia Law outweighs their host countries' own laws. Once again, America is the problem. Our Constitutionally guaranteed laws are the problem.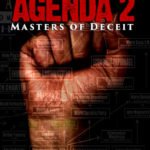 This week we examine from two different vantage points how America is under attack and the breakdown of our American leadership on keeping us safe.  The first comes from Curtis Bowers, with a new film Agenda 2: Masters of Deceit.
His first film Agenda: Grinding Down America focused on the history of how communism has gotten into every level of government.  With his new film, he looks at the current situations and the places they have infiltrated — including evangelical churches.  Curtis will be touring Oregon from June 20th thru the 25th  showing his film with a Q & A afterwards.  We'll have showings times and places on I Spy's webpage.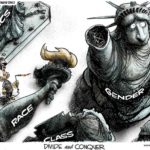 Our next guest is Jeff Schwilk, a San Diego-based border security expert who served over 20 years in the US Marine Corps as a Master Sergeant and senior intelligence chief. He helped plan the 1st Marine Division's assault on Baghdad and oversaw the generation of hundreds of intelligence reports pertinent to the Iraq War and the War on Terror.
Now retired, Jeff has founded San Diegans for Secure Borders Coalition, and on our show walks us through the flood that is occurring on our southern borders.  We discuss the massive security hole this presents, home-grown terrorists, and attacks on our culture. Listen to find out the real conditions for those living close to our southern border as our American leadership turns a willfully blind eye.
Links Mentioned

Related Links