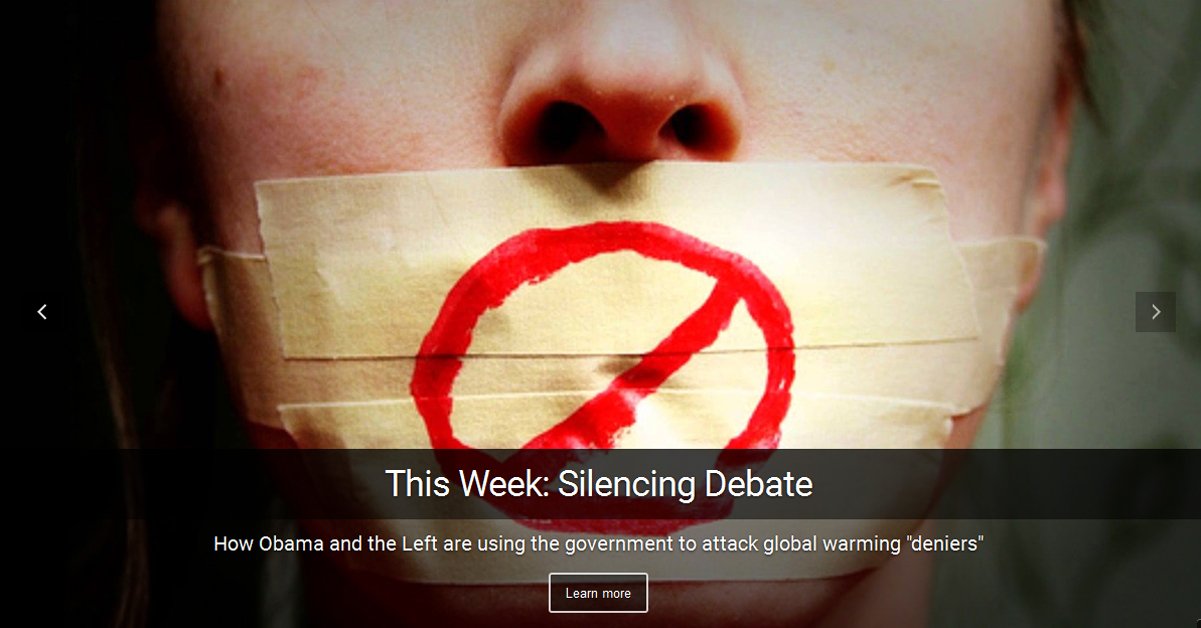 Obama's Attack on Free Speech
Obama's Attack on Free Speech
Podcast: Play in new window | Download
Subscribe: Apple Podcasts | Spotify | Stitcher | TuneIn | RSS | More
Show Summary: Two months ago, we did a show on the Obama administration launching an unprecedented attack on free speech. Obama's Attorney General was exploring the possibility of using the FBI to go after climate change "deniers." At the time, many people couldn't believe it. It would never happen. But after our show, we were contacted by Myron Ebell of the Competitive Enterprise. He said, yes, this is happening and our company was one of the organizations  that have already received a subpoena. This weekend, we'll talk with him and Dr. Tim Ball, a private citizen, who has also sued because he didn't believe in Global Warming. But wait until you hear the real motives behind Obama's attack on free speech.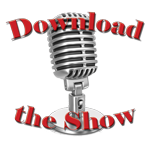 Original Air Dates: June 11 & 12, 2016 | Dr. Tim Ball & Myron Ebell

When Obama used the IRS to attack the Tea Party, people on both sides of the aisle were appalled. Naturally, Obama denied any responsibility. He would never condone such an attack on free speech.
Funny, then, how his administration is now using the FBI to attack free speech. That's right. They're using the power and crushing weight of the government to go after climate-change "deniers." What is this? The 1400s Spanish Inquisition?
The Attack on Free Speech
Back in April we did a show titled Climate Hustle: The Rise of the Deniers (show #6-17, archived on our webpage) where we discussed how the Obama's administration hated dissent.  To the point that Obama's Attorney General asked the FBI to consider using RICO laws to prosecute scientists and corporations who are "deniers" of global warming.  When this story broke people were saying, "This can't be happening!"  In fact, we were contacted by one of the organizations that was being sued to assure it was, in fact, happening. Subpoenas had already been issued to global warming skeptic scientists, non-profit organizations, and companies like ExxonMobil.
We start with Dr. Tim Ball, who received Canada's first Ph.D. in Climatology.  He is a frequent guest of ours and sets the stage of the pressures being exerted on climate skeptics and why. He discusses whether countries like Canada even have free speech anymore and how he himself has sued for his opinions because he is a skeptic of global warming. Keep in mind, Dr. Ball is merely a retired professor, not the head of some multi-million lobbying firm. He is just an individual who is telling people where his scientific research has led him. And for that he is being sued to shut him down from speaking out against climate change.
Then we welcome Myron Ebell, a former Oregonian from the Baker City area, who is the Director of Center for Energy and Environment of the Competitive Enterprise Institution a libertarian think-tank here in the United States.  They are one of the organizations that has been targeted by the Obama Administration and a group of Attorney Generals for daring not to believe in global warming.
Tune in to find out the real motives behind this new attack on free speech. And don't miss the Oregon connection and who helped coordinate this attack.
Links Mentioned
Related Links