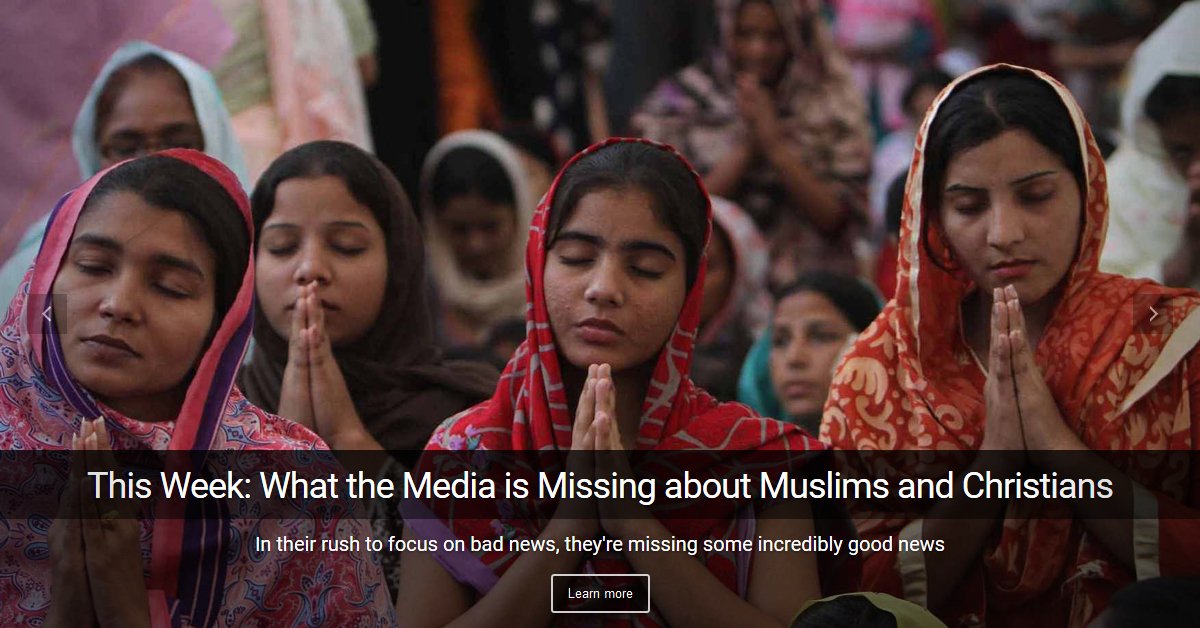 Muslims and Christians – Good News the Media isn't Telling You
Muslims and Christians – Good News the Media isn't Telling You
Podcast: Play in new window | Download
Subscribe: Apple Podcasts | Spotify | Stitcher | TuneIn | RSS | More
Show Summary: The mainstream media of late seems to be trying to outcompete one another when it comes to bad news. But there's some good news the media isn't telling you about the war between Muslims and Christians.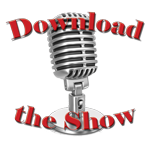 All Stations Stream Live!
7:00AM Saturday: KUIK (Portland)
11:00AM Saturday: KBKR (Baker City) | KLBM (La Grande)
7:00PM Sunday: KAJO (Grants Pass)
Show 7-13
Air Dates: April 1 & 2, 2017 | Kamal Saleem

The mainstream media lately has been trying to outcompete the others on just how bad the news can be. And that includes Fox News which is no better than the others when it comes to crowing about bad news. Everywhere you look, it's bad news. Nothing is working, the swamp is still as full as it always has been, Obamacare repeal failed, and on and on.
Even some of our favorite shows on Fox have taken this approach. They seem… giddy to report bad news, especially when they think they've uncovered something worse than what their competitors are putting out. Every show is filled with angry people arguing and shouting over the top of one another. How do you learn anything from tha t — other who shouts louder or argue more cleverly? So maybe you'll get some Facebook or Twitter fodder about how some host "really schooled" some guest. Great! Now tell me what you learned about the topic being discussed.
Here on I Spy Radio, there's no yelling. No arguing. We don't give you shouting points. And from the feedback we get, that's one of the things that makes us so popular.
But you know what? We're coming up on Easter and Easter is the ultimate good news.
So this week, and the next two weeks, we're focusing on some uplifting stories. We're starting this week with Kamal Saleem and although we start off with some negative aspects — especially the terrorist attack in London and sanctuary cities, hang in there. I promise you: by the end of today's show, you'll be feeling great.
This week's focus is on Muslims and Christianity and some very positive good news that's happening, right under your nose, and which the media is largely ignoring. Although we did find this one story on Fox News, which made it onto their website's news page—but somehow never got a mention on O'Reilly, Hannity, Tucker, or their other major shows.
Soaring numbers of ISLAMIC oppressed Syrian Afghanistan Iraq Refugee Muslims converting to Christianity in EUROPE https://t.co/ucBExXtgee

— SEEK TRUTH #EndTimes (@u2bheavenbound) March 22, 2017
And then there's this one from the Blaze:
Droves of Middle East Muslims are converting to Christianity https://t.co/BMHEVsPHgZ

— Clifton Shepherd (@CliffShep) March 23, 2017
Muslims and Christians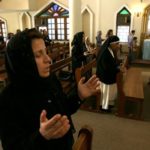 That's right. There are some remarkable untold stories out there about the war between Muslims and Christians. And it turns out, Christians are winning.
But thanks to the mainstream media, you didn't know that, did you?
Tune in to this week's show to learn how and why Christians are winning. Not only are they winning, the Muslims converting to Christianity are even revitalizing Europe's fading cathedrals.
Links Mentioned