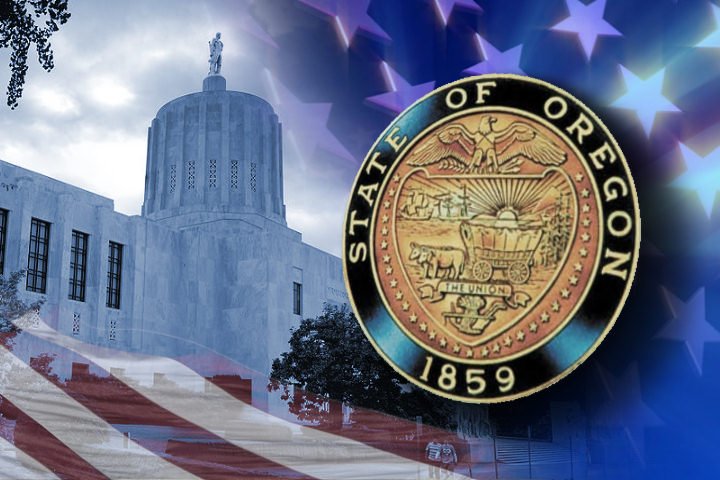 Oregon Politics: What's Growing, What Isn't. And What Should Be
Oregon Politics: What's Growing, What Isn't. And What Should Be
Podcast: Play in new window | Download
Subscribe: Apple Podcasts | Spotify | Stitcher | TuneIn | RSS | More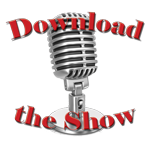 Show Summary: With Timber Unity rally coming up, a look at Oregon politics, including some devious attempts by Gov. Brown to undermine Timber Unity and weaken Republican resolve.
Original Air Dates: Jan. 25 & 26, 2020 | Jeff Kropf & Jayne Carroll
This week: a look at what's growing in Oregon. We start with former state representative Jeff Kropf about Oregon's hottest cash crop. Last year, tens of thousands of more acres transitioned from other crops to hemp as farmers jumped on the hemp band wagon. What were the results? Jeff, a fifth-generation Oregon farmer, gave it a go. Tune in to hear his experiences.
Oregon Politics: Undermining Timber Unity?
But of course, we can't have Jeff on (he's a fellow talk-radio show host on KSLM in Salem), and not talk politics. With Timber Unity coming up in less than two weeks, you'll hear some shocking actions that Governor Kate Brown is taking to sabotage Timber Unity. And weaken senate Republicans' resolve. Will she stop them from walking out this time?
2020. Is the Oregon Republican Party Up to the Task?
Then we talk to another talk-radio superstar, Jayne Carroll. Jayne was a radio host in Portland on KUIK and can now be heard anywhere there's a computer or smart phone on TheJayneCarrollShow.net.
I Spy Radio show host, Mark Anderson, had a rather Stalin-like encounter with the Oregon Republican Party after asking a question on Twitter about candidate recruitment First one ORP member weighed in with the usual blame-game of why don't you run? Then another jumped in with personal attacks. And he never did get a response from the person he'd asked the question of — unless you consider getting blocked an answer.
It's classic organizational dysfunction. But it begs a bigger question, is the ORP up to the task in a critical election year? What can be done to improve things?
If anyone knows, it's Jayne Carroll. She has been on all sides of Oregon politics. Commentator, strategist, party member, PCP, and campaign manager. Tune in to hear her assessment of the ORP and whether they can right the lifeboat when we need it most.
Want to Get Involved in Oregon Politics?
Plato said more than 2,300 years ago that, ""One of the penalties for refusing to participate in politics is that you end up being governed by your inferiors." Are you tired of being on the sidelines? Tired of being governed by your inferiors? Want to talk with Mark, Jeff, or Jayne? They can get you connected with the right people to get you off the sidelines and in the game. Drop us a line.
Podcast Version
Never Miss an I Spy Radio Show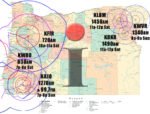 Five Different Times, on Seven Different Stations. Listen anywhere! All stations stream live!
Saturdays
10a – 11a: KFIR 720AM (entire Willamette Valley) | Direct Link to KFIR Live Stream
11a – noon: KLBM 1450AM (Union County) | Direct Link to KLBM Live Stream
11a – noon: KBKR 1490AM (Baker County) | Direct Link to SuperTalk Live Stream
7p – 8p: KWRO 630AM (Oregon Coast & Southeastern Oregon) | Direct Link to KWRO Live Stream
Sundays
8a – 9a: KWVR 1340AM (Wallowa County) | Direct Link: KWVR Live Stream
7p – 8p: KAJO 1270AM or 99.7FM (Grants Pass/Medford) | Direct Link: KAJO Live Stream
Links Mentioned
Jeff Kropf's show is "Political Coffee with Jeff", heard M–F at 6:00 a.m. on KSLM in Salem
His nonprofit, Oregon Capital Watch Foundation can be found at ocwf.org
Want to help fight bad legislation? Check out Oregon Citizen Lobby and Track their Vote
Jayne Carroll's show can be heard Mondays and Thursdays at 7 p.m. and her Conservative Council is every other Tuesday. No special player needed, just head to The Jayne Carroll Show