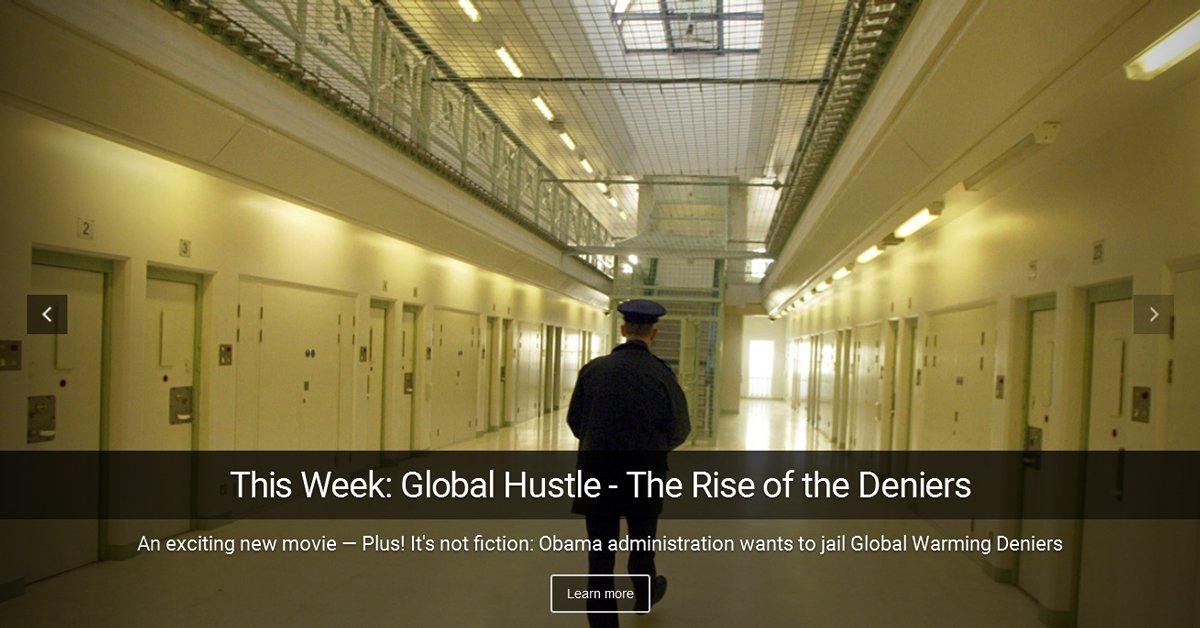 Obama to Prosecute Global Warming Deniers? Plus a new movie: "Climate Hustle"
Obama to Prosecute Global Warming Deniers? Plus a new movie: "Climate Hustle"
Podcast: Play in new window | Download
Subscribe: Apple Podcasts | Spotify | Stitcher | TuneIn | RSS | More
Show Summary: An exciting new movie is coming out: Climate Hustle, which destroys many of the sacred myths of the Global Warming Alarmists, like the whole 97%  catch phrase. Plus, it's no fiction—the Obama Administration wants to prosecute Global Warming Deniers. Except our guest has the evidence to turn the tables on Obama and his Nazi-like thought police.
All Stations Stream Live!
11:00AM Saturday: KUIK (Portland) | KBKR (Baker City) | KLBM (La Grande)
7:00PM Sunday: KAJO (Grants Pass)
Air Dates: Month 23 & 24, 2016 | Paul Driessen & Ron Arnold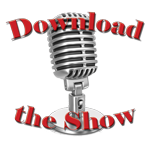 It's not really "news" that Obama and his administration hate dissent.  If you don't think in the right way be prepared for the Attorney General's minions to be knocking on your door, ready to lock you up.  Ever heard of RICO? That's the legal tool that Obama's attorney general is asking the FBI to consider using to prosecute scientists and corporations who are "deniers" of global warming, aka climate change. Astounding. Except one of our guests has the goods on the Alarmists.
Sometimes, it's hard to remember that it's America in the 21st century and not 1930s Nazi Germany. Fortunately, we have some very brave patriots on the side of true science who are not going to stand for the treatment Obama's administration is willing to dish.
Climate Hustle: the Movie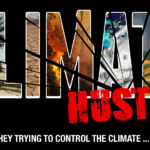 Our first guest, Paul Driessen, is part of CFACT.org that has been leading the effort against the global warming alarmists and they have a new movie coming out: Climate Hustle.  They go after the false notion (yet so oft repeated in the press) that 97% of scientists believe there is climate warming and much, much more.
The movie is a national, one-day release on May 2nd with many showings in Oregon (including Salem, Eugene, Portland and many other cities) and across the United States. Just go to http://www.climatehustlemovie.com to find theater locations and times.  This is definitely a don't-miss movie for all you global warming deniers out there!
Plus! We'll be giving away some tickets, stay tuned for details — or send an email now to be sure to notified about the contest.
Obama to Unleash FBI on Global Warming Deniers?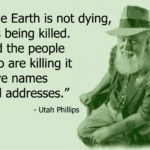 Then our second guest, Ron Arnold, returns to I Spy Radio to give us the insights into the secret e-mails and documents he obtained that shows collusion by attorneys general offices, criminal manipulation by the State Department, and even the involvement of college professors who plan to "get" the global warming deniers.
Don't miss this shocking interview with a behind-the-scenes peek at the Far-Left's attempt to lock up people who refuse to buy into their agendas.
Perhaps it has something to do with the fact Global Warming is a $1.5 trillion industry? Is that why Obama and his minions are trying so hard to silence the deniers? (See what a trillion looks like and check out this infographic.)
Links Mentioned
Related Links