Facing a Biden World | Vaccines, HCQ, and Economics out the Window
Facing a Biden World | Vaccines, HCQ, and Economics out the Window
Podcast: Play in new window | Download
Subscribe: Apple Podcasts | Spotify | Stitcher | TuneIn | RSS | More
Show Summary: What do you really know about the vaccines? Did you know mRNA vaccines, which trick your cells into replicating covid-19 proteins, have never been tried in humans before? Are we all just human guinea pigs now? New revelations on HCQ, including its secret usage. And what impact with the Biden virus have when it's fully unleashed on the economy? Taxes, job-killing executive orders, and impacts on states.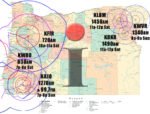 Five Different Times, on Seven Different Stations. Listen anywhere! All stations stream live!
Saturdays
10a – 11a: KFIR 720AM (entire Willamette Valley) | Direct Link to KFIR Live Stream
11a – noon: KLBM 1450AM (Union County) | [KLBM Live stream not available this weekend]
11a – noon: KBKR 1490AM (Baker County) | [KBKR Live stream not available this weekend]
7p – 8p: KWRO 630AM (Oregon Coast & Southeastern Oregon) | Direct Link to KWRO Live Stream
Sundays
8a – 9a: KWVR 1340AM (Wallowa County) | Direct Link: KWVR Live Stream
7p – 8p: KAJO 1270AM or 99.7FM (Grants Pass/Medford) | Direct Link: KAJO Live Stream
Mondays
After the show airs on our network of radio stations, you can listen to our podcast either here on our site or your favorite podcast platform. We are now on Apple podcasts, Spotify, Stitcher, TuneIn, and more. See the full podcast list.
Original Air Dates: Jan. 27 & 28, 2021 | Chuck Wiese & Jonathan Williams
This Week: With a President Biden in office for a little over a week, the Executive Orders have been signed in record amounts for any president. But Biden has a problem. There are many who are not only in disagreement with his new EO's, but are willing to take him to court over them.
So this week we take a look at what Biden is doing to not unify America. Especially now that Americans have tasted the sweet fruits of a robust economy, energy independence, and peace agreements keeping us out of wars under a Trump presidency.
Biden's desire to change us back to an Obama economy with critical restrictions on mining, fossil fuel production—effectively deciding who and which industries will be allowed to profit and who won't—and his shut down orders may not go well for him as many rise up in opposition.
Medical Ethics: New Technology Vaccines & "Gain of Function" Research
To find out the specifics, first up we talk with a scientist, Chuck Wiese, to examine what is going on with covid and its vaccines. Concerns over the side effects, the experimental nature of them, and the safety of these vaccines is on the rise and we talk about the data that has exposed some deeply, big potential problems. We also talk about the ethics of using human guinea pigs to try out a first-of-its-kind vaccine technology, and the ethically troubling "gain of function" research that has led to creating diseases like covid-19, and China's role on its release.
And don't miss the stunning revelation of what was happening behind the scenes in the medical community with HCQ — hydroxychloroquine. Here's an unsurprising hint: they were lying to you.
GameStop — Dawning of a New Economic Reality?
Then we bring on Jonathan Williams, of ALEC, who is watching the normal rules of economics seemingly disappear overnight. We look back at the last time Jonathan was on, one year ago, when President Trump had just introduced his budget, which wanted to cut spending and move toward a balanced budget by 2035. It would do it by forcing government to live within its means. Which would mean the Left could no longer siphon off money from taxpayers and give billions to their allies.
Don't miss our review of the Green Funding Cycle!
Is that why the Left went all out to attack President Trump through every means possible? People do crazy things for just one million dollars. What would they be willing to do for trillions of dollars?
We talk about the crazy revolt happening now in the stock market as Reddit users go after the hedge funds, costing them $39 billion by one estimate. But is what we're seeing with GameStop shares really such a good idea?
Executive Orders and the Biden Virus in the Economy
the unraveling of Trump's economy through Biden's attempts to stop oil in its tracks and bring back alternatives that put American on a bad path, weakening America while effectively giving countries like China a leg up. Why would anyone want to weaken America's energy independence?
Be sure to visit ALEC's terrific ranking of the states' competitiveness and economic outlook site: www.RichStatesPoorStates.org. How is your state doing?
Biden seems to be stuck in an old script that now even his normal supporters such as unions are fighting mad at him for destroying good jobs on the Keystone Pipeline. People got used to good jobs and a good economy under Pres. Trump. Will they put up with this?
All is not well for a Biden world. Listen to find out why.
The I Spy Radio Show Podcast Version
Trapped under a heavy object? Missed the show? Don't worry—catch the podcast version. I Spy Radio is now available on your favorite platform, or you can grab it right here. The player should be right at the top of the page. See the full list of podcast options.
Links Mentioned & Additional Info
Chuck Wiese
The mRNA Vaccines
Gain of Function Research
Gain-of-Function Research: Ethical Analysis (Scientific Engineering Ethics, Aug 8, 2016). Read online or download PDF of the paper.
Jonathan Williams
GameStop Shares
Related Links