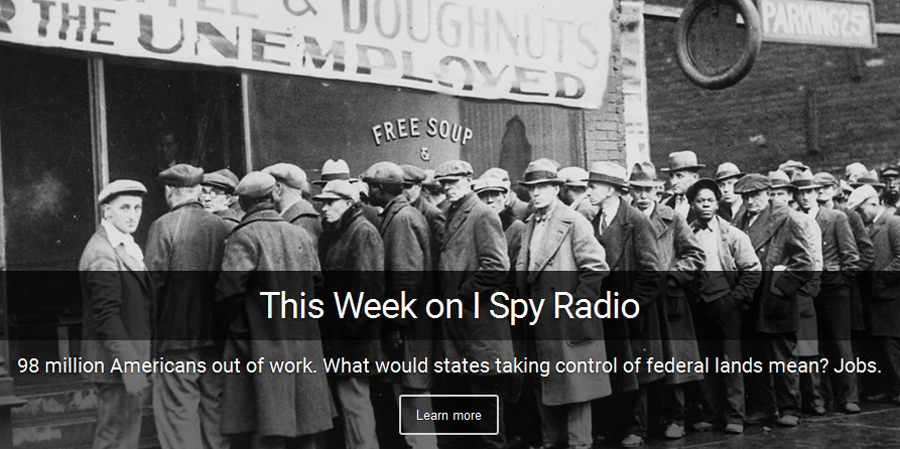 Devolution – Public Lands Transfer to States
Devolution – Public Lands Transfer to States
Podcast: Play in new window | Download
Subscribe: Apple Podcasts | Spotify | Stitcher | TuneIn | RSS | More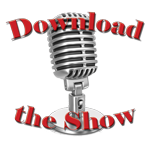 Air Dates: September 12 & 13, 2015 | Jonathan Williams & Karla Jones

Devolution is defined as "the transfer or delegation of power to a lower level, especially by central government to local or regional administration." When it comes to the transfer of public lands here in the U.S., this means the federal government giving control of federally held public lands to the states in which those lands reside. Why is this important? Jobs.
With more than 98 million Americans continuing to be out of the workforce, the jobs resulting from a public lands transfer to states means more than ever that the federal government honor their promise to relinquish control of the public lands held in trust. At one time, Illinois and Missouri both had more than 50% of their land controlled by the federal government when they entered statehood. Now, the federal government holds only 1% and 4%, respectively. So why do they maintain control of so much public lands states west of the Rockies—on average, more than 50% of these states? Why should Illinois get to have 99% of their land and Oregon gets less than 47% of its land?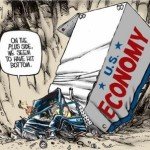 We've talked in the past with Ken Ivory and it's seemed a little theoretical at times: what would it be like if the states got their lands back? Now we some direct evidence of what it would look like from our neighbor to the north: Canada.
We'll start by talking with Jonathan Williams of ALEC (American Legislative Exchange Council) about the continuing record numbers of Americans not working and the state policies that consistently work to put people to work; policies that ALEC advocates. We'll then talk about a federal policy that needs to happen: a public lands transfer to states. Karla Jones, also with ALEC, walks us through the process. We'll examine the roadblocks and hurdles to making this happen, astonishing examples of federal mismanagement to private land management, and then look at how this has unfolded in Canada.
Sorry, environmentalists; it wasn't the end of the world.
Links Mentioned
If you're not visiting American Legislative Exchange Council on a regular basis, you're missing out on a huge amount of incredible information — policies that your state ought to be implementing if they want to be successful. Don't you want your state to be successful? Of course you do! Then visit alec.org.
Read ALEC's State Lands report, which we discuss with Karla Jones. (You can download a copy for easier reading; see the Download PDF link on the right-side of the page.)
Heritage Foundation article, "1,000 people per day: Why Red States are Getting Richer and Blue States Poorer"