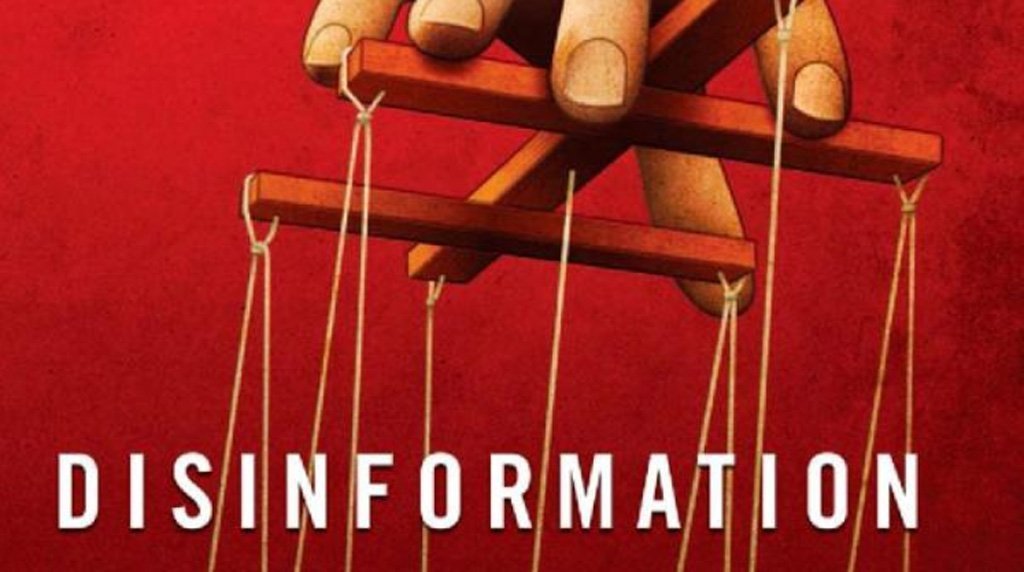 Democrats and their Desperate Disinformation Ploy
Democrats and their Desperate Disinformation Ploy
Podcast: Play in new window | Download
Subscribe: Apple Podcasts | Spotify | Stitcher | TuneIn | RSS | More
Show Summary: Scott McEwen (American Sniper) and Ron Rychlak (Disinformation) on the Democrats methods and how they model tools from Soviet-era disinformation campaigns.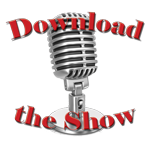 Original Air Dates: Oct. 5th & 6th, 2019 | Scott McEwen & Ron Ryschlok
This Week: The D's keep giving us the same story over and over and we're supposed to think there'll be a different result. Except we're not the ones who are crazy. Instead, we're on to them. So disinformation in the age of Schiff and Pelosi just doesn't work as well as it used to. Maybe it's because they're so bad at it. Or some of the swamp that has been relied on has actually been sent packing. Let's hope for the latter.
Emphasis of Dems, Anti-Trump and Deep State tactics have shifted from "illegitimate president" to " save our asses from prison/death penalty".

They didn't think Trump would survive this long.

They are cornered beasts, willing to do anything to survive. Pray, be vigilant, fight.

— Red Shannon (@rojosports) October 1, 2019
The Democrats Desperation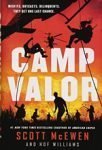 On the heels of Trump's record-low-unemployment-number-blow-out (a FIFTY-year low!), American's have a lot to be grateful for. And one of those things to be grateful for are the Americans who have studied and zeroed in on just how the political games are being played. And are now well-armed to fight back. After all, if we don't understand 'em, we can't beat 'em.
Order Scott's book, Camp Valor! Great for your kids and grand kids. For the next generation of patriots. Trust us. This will be a movie some day. Check out all of Scott's books in our store page
Plots Hatched in Darkness, Die in Sunlight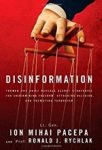 We start with bestselling co-author of American Sniper, Scott McEwen, who has carefully kept his eyes focused on the Democrats' attempt at a presidential coup. You'll hear him describe what Pelosi's attempts have led to, how they're exposing themselves, and why he feels it's not so much an impeachment attempt but is actually an unlawful takeover of the presidency.
Buy Ron Rychlak's terrific book, Disinformation.  If you want to understand the Democrats' desperate impeachment ploy, read this book. Media rollouts, staging, re-framing, and more.
As the Democrats level every unfounded and false claim they can, even the Washington Post awarded Schiff four Pinocchio's for his dishonest rendition of Trump's phone call transcript. And don't miss Scott's new book, Camp Valor's sequel, in February 2020!
Telltale Signs of Disinformation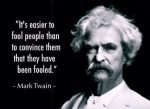 Then, Ron Rychlak, co-author of Disinformation, helps us take a look at secretive Soviet-era propaganda campaign and how this tool is being rolled out today with the "impeachment." We discuss why the effort to keep the false narrative spinning is so important to the far-left.
It's more than changing our opinions. The goal of disinformation is accept their false premise as being the truth.
Democrats Disinformation Impeachment
Using tools of disinformation, active Soviet-era agents successfully took down religious leaders and politicians. They used a network of millions (yes, millions) of disinformation agents and operatives who worked their way into positions of power and influence. In the government, in media, in film, and in academia. At the end of the war, happened to all these agents? Where are they now? You won't want to miss his answer.
Ron will be back next week to continue the discussion.
Another don't miss show!
Podcast Version
Never Miss an I Spy Radio Show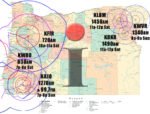 Five Different Times, on Seven Different Stations. Listen anywhere! All stations stream live!
Saturdays
10a – 11a: KFIR 720AM (entire Willamette Valley) | Direct Link to KFIR Live Stream
11a – noon: KLBM 1450AM (Union County) | Direct Link to KLBM Live Stream
11a – noon: KBKR 1490AM (Baker County) | Direct Link to SuperTalk Live Stream
7p – 8p: KWRO 630AM (Oregon Coast & Southeastern Oregon) | Direct Link to KWRO Live Stream
Sundays
8a – 9a: KWVR 1340AM (Wallowa County) | Direct Link: KWVR Live Stream
7p – 8p: KAJO 1270AM or 99.7FM (Grants Pass/Medford) | Direct Link: KAJO Live Stream
Links Mentioned
Check out Scott McEwen's and Ron Rychlak's books in the I Spy Radio store page. All their books in one easy place. 

Adam Schiff, House Intel Chairman, Got Early Account of Whistle-Blower's Accusations (

NYT, Oct 2, 2019

)

McCarthy signs on to a resolution to censure Schiff for 'parody' reading of Ukraine call (

Fox News Oct 2, 2019

)

Bill Barr secretly flew to Italy to listen to a tape of vanished 'spy' who told Trump campaign aide Russia had dirt on Hillary as part of his global effort to mop up information about the start of the Russia probe (

Daily Mail, Oct 1, 2019

) 

Ex-Ukraine prosecutor said he was told to back off probe of Biden-linked firm, files show (

Fox News, Oct 2, 2019

)