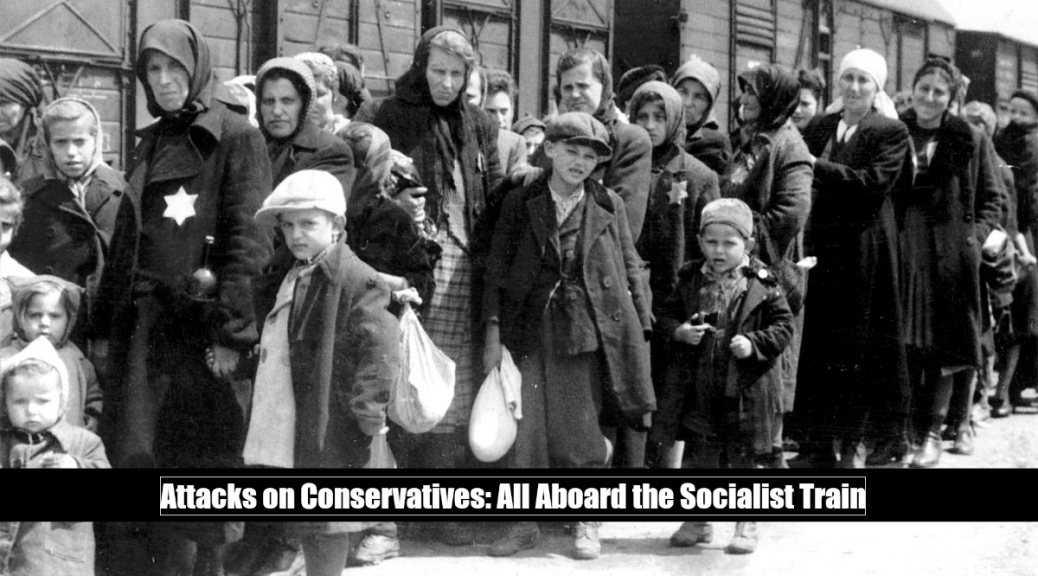 Davids Fighting Back Against Goliaths | Attacks on Conservatives
Davids Fighting Back Against Goliaths | Attacks on Conservatives
Podcast: Play in new window | Download
Subscribe: Apple Podcasts | Spotify | Stitcher | TuneIn | RSS | More
Show Summary: Democrats are acting like they have massive majorities and with the aid of their media and social(ist) media allies, they are quickly working to seize total control. With the aid of the media, democrats impeached with no evidence and pushing a political version of racism. And you better shut up, peasant.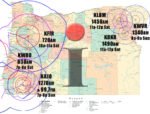 Five Different Times, on Seven Different Stations. Listen anywhere! All stations stream live!
Saturdays
10a – 11a: KFIR 720AM (entire Willamette Valley) | Direct Link to KFIR Live Stream
11a – noon: KLBM 1450AM (Union County) | Direct Link to KLBM Live Stream
11a – noon: KBKR 1490AM (Baker County) | Direct Link to SuperTalk Live Stream
7p – 8p: KWRO 630AM (Oregon Coast & Southeastern Oregon) | Direct Link to KWRO Live Stream
Sundays
8a – 9a: KWVR 1340AM (Wallowa County) | Direct Link: KWVR Live Stream
7p – 8p: KAJO 1270AM or 99.7FM (Grants Pass/Medford) | Direct Link: KAJO Live Stream
Mondays
After the show airs on our network of radio stations, you can listen to our podcast either here on our site or your favorite podcast platform. We are now on Apple podcasts, Spotify, Stitcher, TuneIn, and more. See the full podcast list.
Original Air Dates: Jan 16 & 17, 2021 | Justin Danhof & Carrie Sheffield
This week: We are now impeaching over imaginary crimes. Crimes of interpretation. Not what someone did. Not what someone actually said. But the imaginary crime of what they think you meant when you said something. And these attacks on conservatives, and especially die-hard Trump supporters, aren't going to end any time soon.
And, with the aid of their media and left-wing social media allies, the democrats are acting like they have massive majorities in the House and Senate, when they barely have any majority. Once again, they pushed through an impeachment not because he did anything but because they hate Donald Trump so much they lose all control.
Nothing in Trump's speech incited violence. So democrats must mean he makes them SO MAD they lose all control, and he makes them violent simply by existing
The New Nobility
What the democrats seek is a forcible return to the nobility. Minus the "noble" part. Now they've seized control, you're not to question your betters. But they can punish you just for being a Trump supporter. You must be part of and support all things democrat or you're in the wrong class. You can be banned. You can lose your job (as has already happened). You can lose contracts. Which has also happened. See our links below.
Stemming the Tide of Hate toward Conservatives
Trump voters thought they had a man who was fair-minded and loyal. Instead, they found out he was a man willing to turn his back on them. As a result, we're left with an uninspiring, untrustworthy, and in the minds of many, an illegal president who could look to China for even more ill-gotten gains for his family.
So, I Spy Radio is taking a look at ways to correct the ship and support Trump's efforts as he leaves office and heads to Florida. It is sure to be a time of developing plans to build up even more of the conservative voices in America.
To do that we have a new guest on our show, General Council, Justin Danhof for The National Center for Public Policy Research. They aren't a "think tank" — they're a "do tank." Research for them is just the beginning as they focus on actually making things happen. You'll be impressed, as we were, about what can happen, such as in corporate settings, to change their narrative and direction.
Then, we check in with Carrie Sheffield, nationally syndicated anchor of Just the News AM, to find out more about the riot in DC as they search for what really happened. Including a FOIA request that was immediately rejected. Could it be because it might be embarrassing to Mitch McConnell and Nancy Pelosi? And expose what really happened? And don't miss a surprising source who says he knows who did it in DC.
Attacks on Conservatives
If you think that attacks on conservatives is going to end after democrats satisfy their hunger for blood, you're wrong. They won't stop until someone stops them. We will be having Justin Danhof on again next week (and possibly Kim Hermann of Southeastern Legal Foundation) to talk about the legal side of things. And to stop attacks on conervatives. With Trump supporters and conservatives being threatened with losing their jobs or their contracts, and other forms of harassment, it's time to fight back.
If you or someone you know is being harassed and threatened for being a Trump supporter, or if you've been threatened with losing your job because of your politics, contact us!

Have questions in the age of attacks on conservatives? Send us your questions ([email protected]) and we'll ask them next week
The I Spy Radio Show Podcast Version
Trapped under a heavy object? Missed the show? Don't worry—catch the podcast version. I Spy Radio is now available on your favorite platform, or you can grab it right here. The player should be right at the top of the page. See the full list of podcast options.
Links Mentioned
Related Stories
Under a Fog of Pablum, Google Promises to Keep Censoring Conservative Content (NCPPR, June 3, 2020)
Gab CEO Lived and Worked In Silicon Valley: "I had very close relationships with Facebook and Twitter…"I got to see the evils of their business model for many years"…"What we're seeing in America right now is the rise of Communism" (100percentfedup.com, Jan 13, 2021)
Carrie Sheffield & Justin Danhof video interview Rush to judgement? (Just the News, Jan 13, 2021)