Advertisers & Show Sponsors
Advertisers & Show Sponsors
Here at I Spy we are big supporters of business. Whether you're a small business building your American dream or a big business helping others make their American dream come true—we love it all. We're advocating for you. You can help us continue to advocate for you by becoming a show sponsor ("this segment sponsored by…") or advertising during our show. You help us stay on the air and you get better exposure for your business.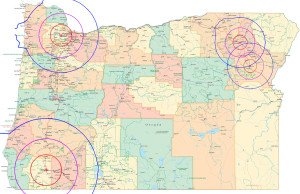 Our listeners are family-oriented, conservative/libertarian/independent, intelligent, educated, down-to-earth, and discerning consumers who love good bargains almost as much as they love their country. Did we mention loyal?
Discounts available for multi-month agreements! Save 10% for a three month agreement, save 20% when you sign up for a six-month advertising package.
I Spy Radio broadcasts on four AM radio stations, in three out of the four corners of Oregon. Our targets for expansion include the Oregon coast, central Oregon and the mid- and southern Willamette Valley.
Special Offer! Lock in your price now with a 6-month agreement and when we expand, you'll get the new listening area at today's price.
Contact Us Now for More Information

[contact-form-7 id="268″ title="Advertisers"]