Contact Mark
Contact Mark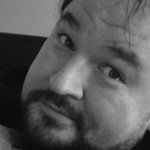 I love to hear from I Spy listeners—they are some of the most intelligent and well-informed listeners out there. Some of our best shows have come through tips from our listeners. And I always appreciate feedback and hearing your thoughts on the show, whether it's a word of encouragement (these really mean a lot to all of us) or if it's about something we (or I) could have done better. And don't hesitate to contact me if you have questions about something you heard on the show.
Please note that if you would like to get in touch with one of our guests or if you'd like to be on the show, please contact my producer.
Thanks for listening! What's on your mind?
[contact-form-7 id="256″ title="Host"]