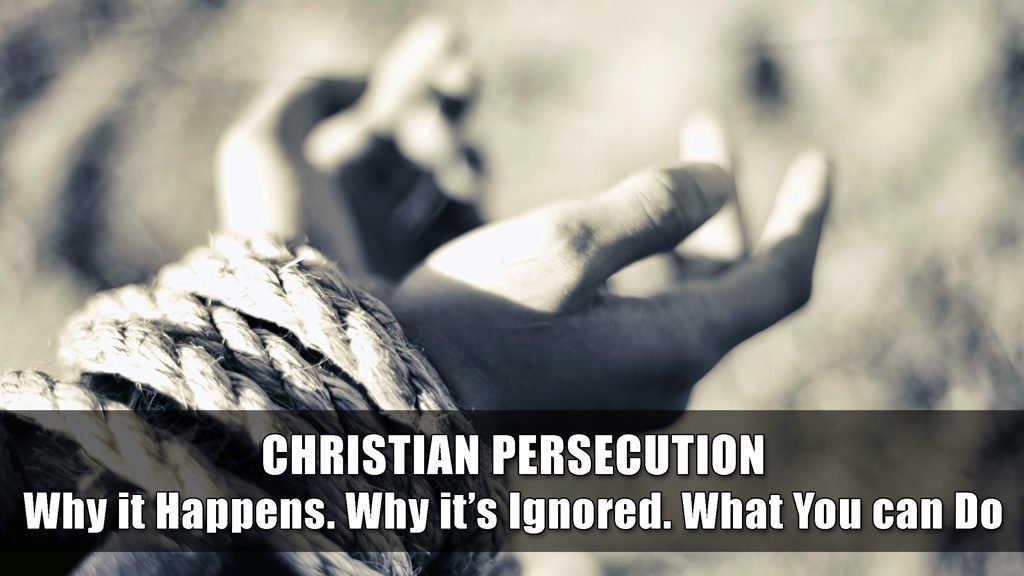 It's Our Battle Too: Christian Persecution Around the World
It's Our Battle Too: Christian Persecution Around the World
Podcast: Play in new window | Download
Subscribe: Apple Podcasts | Spotify | Stitcher | TuneIn | RSS | More
Show Summary: Christian persecution is largely unreported in the mainstream media, in part because it doesn't fit the narrative. But Americans need to stand up for Christians. Why? Because it's not just an attack on innocent people, it's an attack on our foundations. We talk with David Curry. president and CEO of Open Doors USA, to shine the light on what Christians endure for their faith and how Americans can help.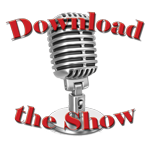 Never miss a show! Six stations, five different times. And all stations stream live!
Saturdays
10a – 11a: KFIR 720AM (entire Willamette Valley) | Direct Link to KFIR Live Stream
11a – noon: KLBM 1450AM (Union County) | Direct Link to KLBM Live Stream
11a – noon: KBKR 1490AM (Baker County) | Direct Link to SuperTalk Live Stream
7p – 8p: KWRO 630AM (Oregon Coast & Southeastern Oregon) | Direct Link to KWRO Live Stream
Sundays
8a – 9a: KWVR 1340AM (Wallowa County) | Direct Link: KWVR Live Stream
7p – 8p: KAJO 1270AM (Grants Pass/Medford) | Direct Link: KAJO Live Stream
Air Dates: May 5 & 6, 2018 | David Curry of Open Doors USA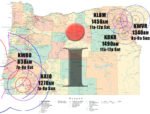 Check out our new broadcast map! We're excited to welcome KWRO and KWVR to our lineup of stations. Have friends or family in these areas? Let them know!

This Week:  60 years ago a then-little-known man, Brother Andrew, stood up to help those Christians being persecuted in Russia when he smuggled bibles across Russia's border.  His story of risking everything to bring hope to persecuted Christians behind the Iron Curtain was made famous in the book, God's Smuggler, and became the starting point for Open Doors USA.
Christian Persecution
On this weekend's show, we're talking about Christian persecution.
In the larger context, it's about standing up for yourself. For your beliefs. It's about standing your ground, not giving ground. And it's about doing so when standing your ground could cost you your life.
Here in America, we're blessed to be mostly free of persecution. But there is definitely discrimination against Christians. And discrimination is the seed that, if allowed to grow, will become persecution.
America is under assault; especially our values and religious heritage. And that's a tue shame. In a cruel and senseless world, God is the only thing that makes sense. Our American heritage is built on that faith. To attack the religious underpinnings of our heritages and to remove God is to leave the next generation without the foundations they need to stand on, to make sense of the senseless.  It is removing the landmarks on the journey.
Without the Judeo-Christian heritage, without Christianity, there would be no America.
Open Doors USA: Fghting Christian Persecution Around the World
David Curry, CEO and President of Open Doors USA, takes us through the types of attacks Christians are experiencing around the globe. We discuss why America is so connected to this global fight, why it's our fight too, and how America's very founding is so deeply rooted in Judeo-Christian beliefs.
But it's not only about what Christians endure in other countries, where being a Christian can land you in jail and far worse.
Instead, this week's show will give you a glimpse into the amazing faith, service, and example of how these persecuted Christians, in the worst of conditions, stand tall in even the most punishing of countries.  Jailed, starved, beaten, or worse there are men and women who live to fight another day to bring their message of God's love to places where you would think the message could not be heard.
And don't miss David talking about Open Doors' efforts to work with the Trump administration, fighting back against discrimination right here in America, and the different ways you too can stand tall and help those who live in fear of standing on their own.
Podcast Version
Links and Info Mentioned during the Show
Our guest's website Open Doors USA
Christian Persecution in North Korea
Christian Persecution in Nigeria:
Christian Persecution in Egypt:
Ways you can help persecuted Christians through Open Doors USA:
Related Links and Information on Christian Persecution
Three Years Later, Desecration of 215 Christian Graves Declared 'Hate Crime' (Breitbart News, Apr 30, 2018)
Deliver Emergency Resources to Persecuted Christians in Nigeria (Sarah's Story)
The top 10 worst countries for Christian persecution (America: The Jesuit Review, Jan 11, 2018)