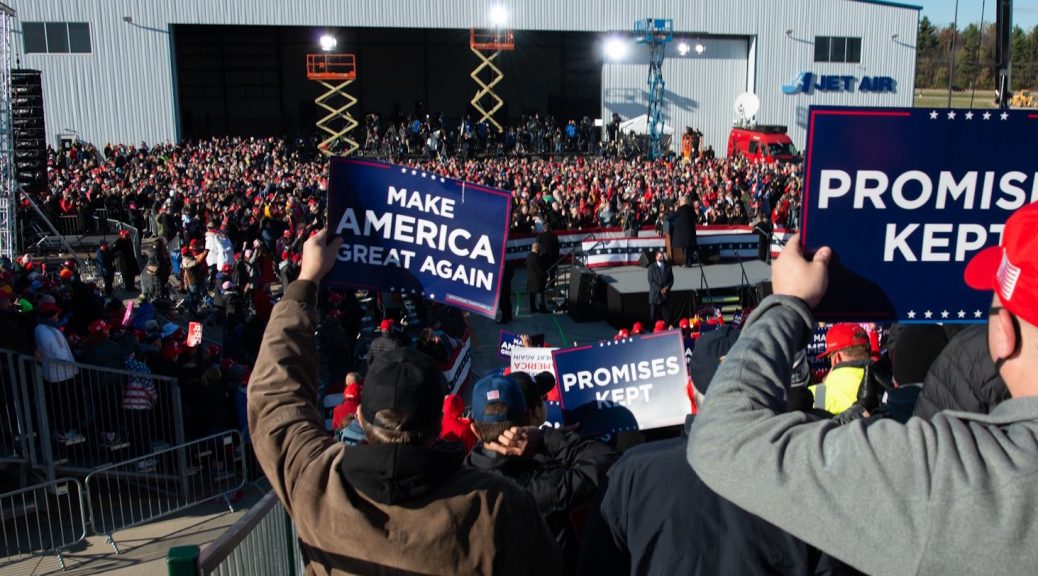 Your 2020 Election Secret Weapon: Down Ballot Races
Show Summary: While the presidential race is by far the most critical, down ballot races are massively important. Here's why.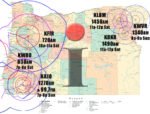 Five Different Times, on Seven Different Stations. Listen anywhere! All stations stream live!
Saturdays
10a – 11a: KFIR 720AM (entire Willamette Valley) | Direct Link to KFIR Live Stream
11a – noon: KLBM 1450AM (Union County) | Direct Link to KLBM Live Stream
11a – noon: KBKR 1490AM (Baker County) | Direct Link to SuperTalk Live Stream
7p – 8p: KWRO 630AM (Oregon Coast & Southeastern Oregon) | Direct Link to KWRO Live Stream
Sundays
8a – 9a: KWVR 1340AM (Wallowa County) | Direct Link: KWVR Live Stream
7p – 8p: KAJO 1270AM or 99.7FM (Grants Pass/Medford) | Direct Link: KAJO Live Stream
Air Dates: Oct 31 & Nov 1, 2020 | Jo Rae Perkins, Alek Skarlatos, Angelina Sanchez
The 2020 Election Secret Weapon: Down Ballot Races
Yes, the presidential race is incredibly important. (Vote Trump!) But that's just the start of it. For too many voters, the down ballot races get overlooked. And, shockingly, a lot of them are left empty. The "down ballot" races are just that: races further down the ballot from the top spot.
Still undecided on president? Be sure to check out Promises Made, Promises Kept!
In most elections, the presidential race gets by far the most votes. Usually, there is a 20% drop off in participation from the number of votes for president to the number of votes for the next race—often a U.S. Senator. From there, the next down ballot race drops another 20% of participation. And on and on it goes until there's only a trickle of participation for the lesser-known races, like judges, city/county races, and area races like water boards and school boards.
Why Down Ballot Races are So Critical
There are a couple reasons why down ballot races are so critical. First, because so many people don't vote in the down ballots, your vote effectively has more weight. That means your vote has more weight. Because your neighbor is ignoring or forgetting to vote those down ballot races, you get to have more say.
Second, down ballot races are important because of the very nature of our system. Yes, the presidential race is critical. (Vote Trump!) As is the governor's race when it happens. But while people at the top—the President or governor—control the agenda because they have the executive power, it's the people down ballot races who control the people at the top. Or should.
Here in Oregon, it's not that the legislature couldn't have acted to take away Gov Brown's emergency powers. It's that the democrat-controlled legislature refused to take away her emergency dictator powers. Flip the house to Republican control. Flip the senate. And suddenly democrat dictator Kate has her endless powers taken away and reined in. 
Red vs Blue. Does it really matter?
People sometimes say, "It doesn't matter who's in charge. Both parties are equally bad."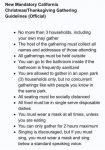 Really? Let's look at red states vs blue states. Red states have unemployment 62% lower than blue states. In most red states they have lower covid cases than blue states. Lower hospitalization rates. more freedoms and more economic freedom. And on and on. (See more ways Red states are beating Blue states at Just the News.)
If they're equally bad, why are Red states doing so much better? If they're equally bad, why is there more freedom in Red states. And why do their people have so much more hope for the future?
If there's no difference, why is it in California, the king of blue states, Democrat Gov Newsome is trying his best to make Thanksgiving — a day of joy and gratitude and giving thanks — into a day of misery by micromanaging it to death. No more than 3 households. Must be outdoors. Report who's came. No singing.
So, yes! Yes, it really does matter. There is a tremendous difference between the parties. And right now it comes down to hope and joy and love and embrace of life on the Republican side. While on the Democrat side, it's fear and doom and life horrible and there's no point to it. 
Vote Red to Save America
Each election is about giving someone control over your life. At the end of it, somoene will have legal control over your life and business. You have a say. And this year, don't waste it by giving even more control to people who want to control you.
Whether you're a Democrat, a Republican, Independent, or unaffiliated, we urge you to vote Republican this year. Vote Red in every race, every down ballot race. Because the Democrat Party has made it clear they want socialism. And people who want more power over you, need to have it taken from them.
Timber Unity List of Endorsed Candidates
Download the List of Timber Unity Endorsed Candidates (PDF). Alternately, you can right click on that link and "open link in new tab"
Podcast Version
Trapped under a heavy object? Missed the show? Don't worry—the podcast version will be right here after the show airs .
Links Mentioned
Jo Rae Perkins for U.S. Senate
Alek Skarlatos
Angelita Sanchez