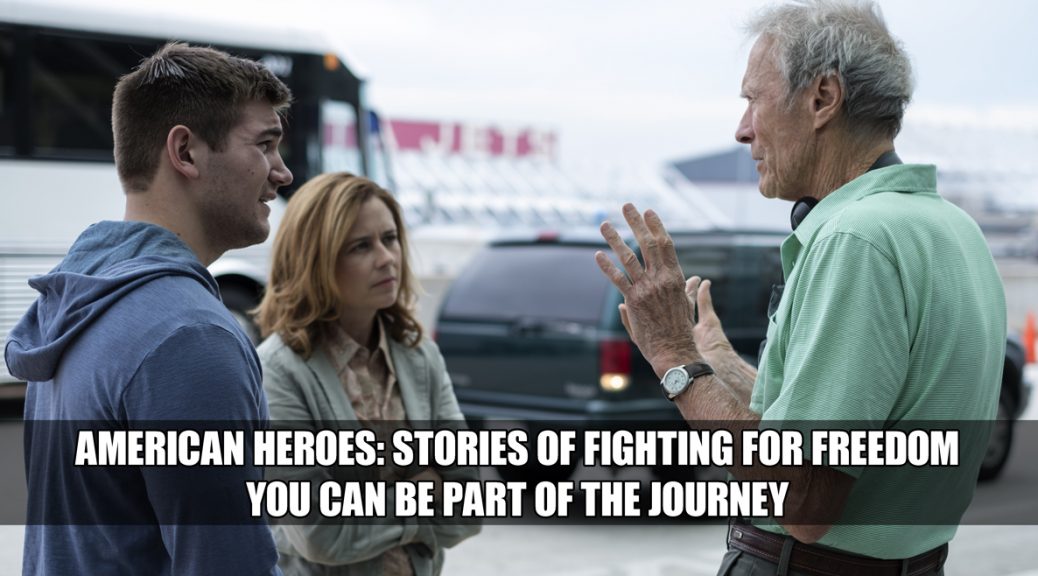 The Eastwood Effect: Heroes Fighting for Freedom | Skarlatos & McEwen
Show Summary: Alek Skarlatos and Scott McEwen talk about American heroes and their stories. Skarlatos is running for Oregon's 4th Congressional.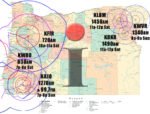 Five Different Times, on Seven Different Stations. Listen anywhere! All stations stream live!
Saturdays
10a – 11a: KFIR 720AM (entire Willamette Valley) | Direct Link to KFIR Live Stream
11a – noon: KLBM 1450AM (Union County) | Direct Link to KLBM Live Stream
11a – noon: KBKR 1490AM (Baker County) | Direct Link to SuperTalk Live Stream
7p – 8p: KWRO 630AM (Oregon Coast & Southeastern Oregon) | Direct Link to KWRO Live Stream
Sundays
8a – 9a: KWVR 1340AM (Wallowa County) | Direct Link: KWVR Live Stream
7p – 8p: KAJO 1270AM or 99.7FM (Grants Pass/Medford) | Direct Link: KAJO Live Stream
Air Dates: July 18 & 19, 2020 | Alek Skarlatos & Scott McEwen
This Week: When it comes to American heroes, no one tells their stories better than Clint Eastwood. This week, we have two authors whose books have been made into movies directed by Clint Eastwood: Alek Skarlatos, who helped stop a terrorist on a Paris train. And Scott McEwen, who tells the story of Chris Kyle in American Sniper.
American Stories
There are a lot of American heroes. Some take major roles and go on to great things, leading the nation and shaping its destiny. There are the every day heroes, like our police and first responders. But there's one thing in common: they always have help from often unsung heroes—every day people.
Carl Jung and other psychologists—most recently, Jordan Peterson—have observed that "our brains are hard-wired for stories." It's how we process and make sense of the world. You may have heard of Joseph Campbell's The Hero with a Thousand Faces, often referred to as "the Hero's Journey." In it, he describes how the hero of stories across cultures all have tremendous similarities. Not just the heroes themselves but how the stories are structured. As part of the hero's story, his or her journey, they have companions and encounters that help them along the way and to give them what they need to defeat the enemy.
Have you ever thought you are part of the story?
Alek Skarlatos: An American Hero
We start our show with Alek Skarlatos, the Republican candidate for Congressional District 4 in Southwest Oregon.  This will be the first of a series of interviews with Alek over the next few months.  In this first interview we want to get to know him, the man, and find out more about his life story and why he's running for the CD4 seat. Especially now that his race has been deemed by Cook's Analytics as one of the top races in the nation that is most likely to flip from Democrat to Republican. (Which we're sure Peter Defazio is well aware of.)
With a tremendous fund-raising machine, that out raised Peter DeFazio by 3 to 1 in the second quarter this year, Alek has raised nearly a million dollars in that quarter alone.  Whereas the 33-year incumbent, Defazio, only raised a little over $300 thousand.
The Right Man at the Right Time
With a lot of momentum on his side, Alek has also has a fascinating story. A story that he'll talk about as one of three heroes who, on a Paris-bound train, stopped a terrorist killer. Clint Eastwood made their story into a movie and Alek talks about the experience of being in the film.  He also discusses where he grew up, and why DeFazio may have out worn his welcome in his own district.
Alek Skarlatos saved lives that day on the train to Paris. Can he save Oregon's 4th Congressional district from a career politician who has done nothing but watch as his district became the poorest district in the state?
Be sure to visit Alek's website, alekfororegon.com, to keep up to date and donate to help him win
By helping Alek win, you can be part of his journey. And you can help give President Trump a House of Representatives that will support him, not attack everything he does. Imagine what we could get done. Real reforms for a better America.
Weapons for Heroes: Scott McEwen
Then we have bestselling author, Scott McEwen, who co-authored American Sniper, the story of Chris Kyle. The book and mo vie became a national and international success telling Chris's story as America's top sniper.  Scott discusses what it meant to co-write the book with his friend Chris and what he learned from this American hero.  A relationship that ended up telling one of the greatest American war stories by two men who loved their country.
And at a time when the military needed it most.
Strategies to Push Back against Tyrants
But we can't have Scott on the show without asking him to wear his attorney hat because there have been some important developments in the ongoing government lockdowns that people might be able to use to stand up and fight back.
And so we ask him about some of the pushback that's already starting to happen over mandatory mask orders and lock downs with this whole covid response. For example, the masks. Not to mention shutting down businesses based on false data. And of course, there's the bad data.
Yes, hydroxychloroquine works. No, masks don't work. See the links below for more
You'll hear him discuss what he's seen in California, and his feelings about the freedoms Americans have been asked to walk from.  And here are the weapons: we talk about the potential lawsuits that might materialize because of recent studies that could lead to possible class-action suits against Democrat governors.  Don't miss his answers.
Podcast Version
Trapped under a heavy object? Missed the show? Don't worry—the podcast version will be right here after the show airs.
Links Mentioned