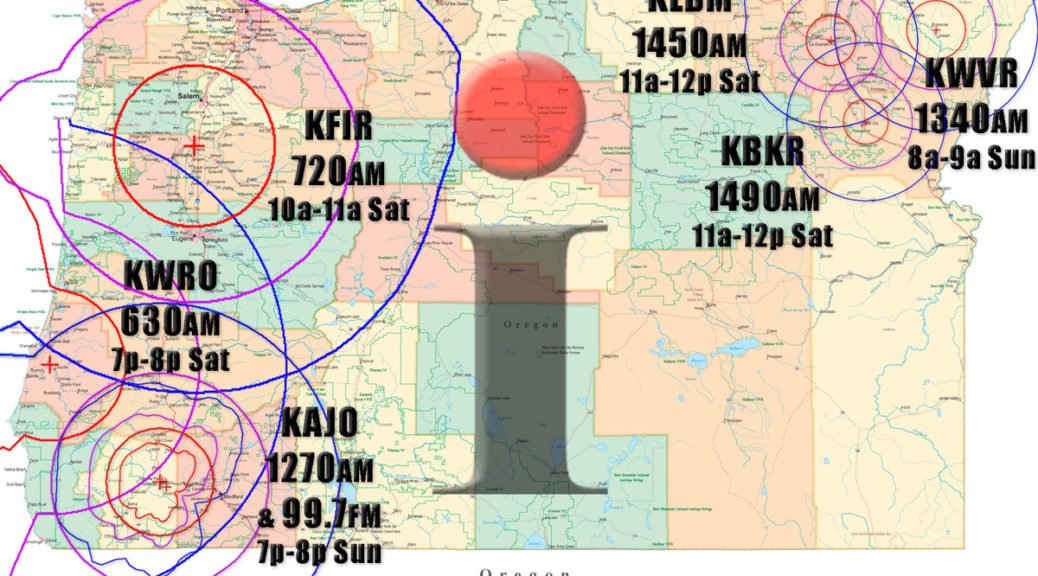 About I Spy Radio
About I Spy Radio
The I Spy Radio Show is not your typical conservative talk radio show. We're a one-hour show and not just news but actual analysis. Our host, Dr. Mark Anderson, and our top-level guests give you more in-depth insight in one hour into conservative issues than most shows do in their weekly shows.
Jump to when, where, and how to listen to the show

Contact info for the show, producer, host, etc.
Don't get yelled at. Get informed.
Unlike so much of talk radio, we have guests on with whom we can have an informed discussion. We carefully research our guests to ensure they know what they're talking about—and then we go out and do our own research to ask informed questions. You'd be shocked how many hours go in to developing and researching "just" a one-hour show.
What we don't do is have guests on to shout at or to have a talking points duel. Sure, that kind of thing is fun to watch but it's journalistic mud wrestling. What have you learned at the end of it? Chances are, you just feel more angry and more on edge.
We take the high road. We hope you'll join us on it. And the thing is, you'll feel so much better for having done so. There's not any mud up here, just a better view.
The Host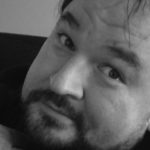 Mark Anderson spent over 20 years in a variety of creative fields, including editing, writing, book publishing, and the film industry as a screenwriter and producer. He holds an MBA and is all but dissertation for a doctorate in business administration. He regularly consults with businesses on strategy, communications, and PR. His dissertation area is in trust formation, especially how utilizing elements of good storytelling can increase levels of trust, which has wide-ranging potential in corporate branding, customer relations, investors, politics, and even international business.
I Spy Radio's Growth
We started on one station in Salem back in 2011, soon after the 2010 election when Oregon went against the national tide of turning states red. We continue to expose what we can but we also know that in Oregon, we're in the belly of the beast. There are multiple well-funded Far Left organizations all driving Oregon's politics.
Despite those odds, we have grown from that one station to six AM radio stations in three out of the four corners of Oregon. And we can be heard all across the U.S.—or anywhere in the world—via our stations' live streams.
But really, we're just getting started.
When, Where, and How to Listen to I Spy Radio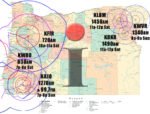 I Spy Radio now broadcasts on seven radios stations around Oregon, including the entire length of the Willamette Valley, at five different times on weekends. All of our stations stream live so you can catch the show no matter where you live. (For you East Coasters, please note that all times are Pacific.)
Saturdays
10a – 11a: KFIR 720AM (entire Willamette Valley) | Direct Link to KFIR Live Stream
11a – noon: KLBM 1450AM (Union County) | Direct Link to KLBM Live Stream
11a – noon: KBKR 1490AM (Baker County) | Direct Link to SuperTalk Live Stream
7p – 8p: KWRO 630AM (Oregon Coast & Southeastern Oregon) | Direct Link to KWRO Live Stream
Sundays
8a – 9a: KWVR 1340AM (Wallowa County) | Direct Link: KWVR Live Stream
7p – 8p: KAJO 1270AM or 99.7FM (Grants Pass/Medford) | Direct Link: KAJO Live Stream
Mondays
After the show airs on our network of radio stations, you can listen to our podcast either here on our site or your favorite podcast platform. We are now on Apple podcasts, Spotify, Stitcher, TuneIn, and more. See the full podcast list.
Contact the I Spy Radio Show
Know of a story that needs telling? Want to pass along a tip? Maybe you just want to say hi or say thanks for a particular show? Here are some ways to contact the show:
Pitch show ideas, tips, etc.
Please contact the producer, Karla Davenport, with any show ideas, requests, stories, tips, or to pitch guests. Karla can be reached by email at karla @ ispyradio.com. You can also call the I Spy Radio line at 503-465-iSpy (4779).
Join our Listeners List
Once a week, usually Fridays, we send out a weekly show notice to let you know what's coming up, who's coming on, and a little sneak peak at what we'll be talking about. Send an email to Listener's List. We promise we do not spam and we will never sell your email.
Contact the Host
Want to connect with the host? Mark would love to hear from you. You can find him on Twitter (@ispyradio) or drop him an email at mark @ ispyradio.com. You can also call the I Spy Radio line at 503-465-iSpy (4779).
If you want to comment on our show, all of our show pages (see the Archives page) have comment sections at the bottom.
General Inquiries
If we didn't guess your category or you're not sure whom to contact, send your email to info @ ispyradio.com
Advertise with I Spy Radio!
Want to support conservative radio? If you think our work and conservative radio is needed in the media, why not become an advertiser? We will happily add you as a sponsor and let our audience know about your business's products or services.